Technician – Advanced, Cable Repair Technician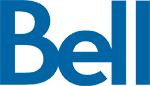 City : Markham, Ontario
Category : Technicians
Industry : Telecommunications
Employer : Bell
Req Id: 411888 
At Bell, we do more than build world-class networks, develop innovative services and create original multiplatform media content – we advance how Canadians connect with each other and the world.
If you're ready to bring game-changing ideas to life and join a community that values, professional growth and employee wellness, we want you on the Bell team. 
 
Bell's Field Services team is proud to be the face of the Bell brand, performing the best installation and repair services and maintaining Bell's network for our residential and business customers.
Job Posting Details
Job Title: Technician - Advanced, Cable Repair Technician (Copper/Fiber)
Job location address: 40 Esna Park Dr, Markham (ON)
Job status: Regular Full-Time
Name and description of hiring department
The Ontario Field Operations team in Bell Canada is responsible for maintaining the outside cable network providing voice and data services to customers in the consumer Bell Business markets.

Main Job Duties / Accountabilities include
Repair of the aerial and underground fibre optic and/or copper network

Perform preventive maintenance activities

Work with engineering plans / MOP to determine work procedures to be followed

Professionally represent Bell with the public and customers

Communicate in a positive manner with customers and contractors
As necessary, agree to undergo a background security check to meet a customer's clearance requirement.

Essential Qualifications / Skills
Candidates who are part of the Craft and Services bargaining unit must have

;

A college diploma in electronics or telecommunications, or equivalent work experience

Candidates from outside the Craft and Services bargaining unit must have:

A college diploma in electronics or telecommunications, or equivalent work experience

A minimum of a high school diploma.

Fluent in English

Hold a valid driver's license - Class G or G2

Possess good manual dexterity and able to work with different hand tools

Capable to lift and carry heavy weight

Capable to climb telephone poles and/or climb and carry ladders
And
Capable to kneel and bend and work in areas with restricted movement

Capable of differentiating coloured wires (colour code)

Capable to safely execute all functions/aspects of the job and meet all safety requirements associated with the work equipment

Intermediate knowledge in all aspects of repair and maintenance of underground, aerial and buried copper

Intermediate knowledge of computer software environments to perform tasks (example: looking up cable plans on G-Mobile viewer, viewing cable schematics, etc.)

Intermediate knowledge of outside plant specifications for buried, aerial and underground applications

Intermediate knowledge of splice opening and closing (i.e. lead, PLP, PSI, etc.)

Intermediate Knowledge of telephone network structures (conduits, strands, cables, poles, splices, etc.)

Intermediate knowledge of cable repair test sets tools and gas meters

Intermediate knowledge of Microsoft Office

Ability to act with a focus on customer satisfaction

Ability to work autonomously and with minimal supervision

Analytical thinking and problem solving abilities
Working Conditions
The candidate must be able to work outdoors in various weather conditions and may be called upon to work variable schedules according to business needs (schedules within a given day are prepared by the Company with due consideration to seniority), to participate in a standby program and work overtime as needed. Available and flexible to work days, evenings, nights, weekends, and statutory holidays as needed.
Note that many working conditions are subject to terms outlined in the collective agreement.
#EmployeeReferralProgram
Adequate knowledge of French is required for positions in Quebec. 
Additional Information:
Position Type: Union 
Job Status: Regular - Full Time 
Job Location: Canada : Ontario : Markham 
Work Arrangement: Full-time in office (meaning that you will be required to perform your work on-site)
Application Deadline: 06/22/2023 
For work arrangements that are 'Hybrid', successful candidates must be based in Canada and report to a set Bell office for a minimum of 3 days a week.  Recognizing the importance of work-life balance, Bell offers flexibility in work hours based on the business needs.
Please apply directly online to be considered for this role.  Applications through email will not be accepted.
At Bell, we don't just accept difference - we celebrate it. We're committed to fostering an inclusive, equitable, and accessible workplace where every team member feels valued, respected, and supported, and has the opportunity to reach their full potential. We welcome and encourage applications from people with disabilities.
Accommodations are available on request for candidates taking part in all aspects of the selection process. For a confidential inquiry, simply email your recruiter directly or recruitment@bell.ca to make arrangements. If you have questions regarding accessible employment at Bell please email our Diversity & Inclusion Team at inclusion@bell.ca.
Created: Canada, ON, Markham
Bell, one of Canada's Top 100 Employers.