Specialist Corporate Responsibility and Environment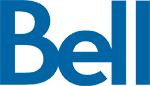 City : Montreal, Quebec
Category : Corporate Services
Industry : Telecommunications
Employer : Bell
Req Id: 411787

At Bell, we do more than build world-class networks, develop innovative services and create original multiplatform media content – we advance how Canadians connect with each other and the world.

If you're ready to bring game-changing ideas to life and join a community that values, professional growth and employee wellness, we want you on the Bell team.

Corporate Services is at the centre of the action, providing the support that enables Bell's industry leadership. Our Corporate Security & Responsibility, Communications, Human Resources, Procurement & Value Creation and Real Estate teams work collaboratively to drive our corporate strategy forward.
 
Summary
The Corporate Responsibility & Environment team aims at minimizing risk and creating business value by managing environmental, social, and governance (ESG) issues. We are the governance team responsible to ensure legal compliance, reduce business risks, set internal standards and targets, measure and report our performance, work with business units to reduce our environmental footprint and maintain our ISO 14001 and 50001 certifications.
Key Responsibilities
The Specialist will be part of a multidisciplinary team and will perform the following duties:
Manage the Product Stewardship program for E-Waste and Paper & Packaging in collaboration with multiple business units:
Ensure Business Unit compliance with Extended Producer Responsibility (EPR) laws and regulations across Canada.

Provide oversight and guidance to Business Units on regular reporting and remitting of Environmental Handling Fees (EHF).

Coordinate compliance activities, programs, reports, and audits related to Bell's own managed stewardship programs in MB, ON, QC, NL.

Continuously monitor and analyze ongoing changes to Product Stewardship regulations and laws in all Canadian provinces and territories.

Manage relationships, engage and communicate with government ministries and agencies.

Explore the transition of accountability to Bell Mobile Device Recycling program (old BBB) program and analyze compliance of dealer stores with the Program.

Collaborate with Business Units to update external facing communication regarding e-waste.

Represent Bell at industry associations and working groups: CWTA, CEEVA, GeSI, Global Compact Network, GSMA, and Retail Council of Canada.

Manage relationships with key recycling, refurbishing, logistics, and reporting partners: Quantum, Electrobac, SBE, K&N, Evnia, etc.

Coordinate, gather, compile, and analyze data related to Bell's E-Waste Key Performance Indicators (KPIs) annually for Bell's annual report.

Coordinate audit process with external auditor for data verification.
Coordinate resource consumption reduction at Bell through a new circular economy perspective:
Collaborate with the Waste Management SME and Environmental Coordinators to execute the circular economy strategy.

Implement/adopt and socialize Management Framework for stewardship and resource consumption for paper & packaging.

Evaluate new federal legislation to determine future potential impacts and develop mitigation measures for Bell.

Investigate opportunities across the organization to reduce single-use plastics and packaging and collaborate with business units to implement changes.

Evaluate how Bell can offer customers greener choices when purchasing our products, as part of our vision of a circular economy.

Determine the environmental criteria to include in our contracts with our suppliers so that they respect our environmental commitments to reduce waste.

Contribute to the strategy aimed at reducing greenhouse gas emissions in our value chain.

Work with our suppliers to commit to reducing their own greenhouse gas emissions.

Perform duties to support Bell's CR&E team:
Act as a Specialist on Duty on rotation with other specialists to manage environmental incidents.

Help maintain Bell's Environmental Management System (EMS), which is ISO 14001 certified, by monitoring annual tasks assigned to operations, supporting requests from operations, completing gap analyses, compliance reviews, monitoring of corrective actions and developing annual business plans;

Ensure successful completion of the annual environmental action plan related to issues under his/her responsibility.

Act as a liaison (BU Contact Client) between CR&E and assigned Business Units.

Provide data to support regular internal and external reports.
Critical Qualifications
University degree in a field relevant to the position or a master's degree in environmental science

Practical knowledge of Canada's environmental legal framework (federal, provincial and municipal)

Experience with product stewardship

Motivation towards environmental protection

Excellent verbal and written communication skills, in both English and French;
Preferred Qualifications
Well organized and thorough in performing tasks;

Ability to analyze data;

Autonomous and comfortable with tight deadlines;

Team spirit and collaboration skills.
​#EmployeeReferralProgram

Adequate knowledge of French is required for positions in Quebec.
Additional Information:
Position Type: Management 
Job Status: Regular - Full Time 
Job Location: Canada : Quebec : Montreal || Canada : Ontario : Toronto 
Work Arrangement: Hybrid
Application Deadline: 06/23/2023
For work arrangements that are 'Hybrid', successful candidates must be based in Canada and report to a set Bell office for a minimum of 3 days a week.  Recognizing the importance of work-life balance, Bell offers flexibility in work hours based on the business needs.
Please apply directly online to be considered for this role. Applications through email will not be accepted.
At Bell, we don't just accept difference - we celebrate it. We're committed to fostering an inclusive, equitable, and accessible workplace where every team member feels valued, respected, and supported, and has the opportunity to reach their full potential. We welcome and encourage applications from people with disabilities.
Accommodations are available on request for candidates taking part in all aspects of the selection process. For a confidential inquiry, simply email your recruiter directly or recruitment@bell.ca to make arrangements. If you have questions regarding accessible employment at Bell please email our Diversity & Inclusion Team at inclusion@bell.ca.
Created: Canada , QC , Montreal
Bell, one of Canada's Top 100 Employers.