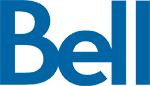 City : Montreal, Quebec
Category : Technology
Industry : Telecommunications
Employer : Bell
Req Id: 396091 
At Bell, we do more than build world-class networks, develop innovative services and create original multiplatform media content – we're revolutionizing how Canadians communicate.
If you're ready to bring game-changing ideas to life and join a community that values bold ideas, professional growth and employee wellness, we want you on the Bell team. 
The Bell Canada Security Operations Center (SOC) within Network is responsible to provide managed security services to customers in both the public and private sector.  Within the  SOC, a small team of support specialists assist the entire business unit by providing centralized service management functions such as service level management, service catalogue management, change management, release and deployment management, configuration management, and service transition management.  The team is led by the Senior Manager (Service Management Office) who manages the coordination and collaboration of a variety of specialists who work with other Bell teams to help win new business and sustain the current business.  In doing so, these specialists help drive profitable growth (financial perspective), deliver best in class solutions (customer perspective), gain operational efficiencies (internal operations perspective), and invest in our talent (learning & growth perspective).
Job Description:
The Service Manager fulfils a primary role within the overall service management team by managing the service level agreements and objectives with the current internal/external customer base.  To accomplish this, the Service Manager works closely with peers in Project Management, Service Architecture, Client Service Account Management, and Security Operations teams.
The Service Manager serves as the primary liaison between Bell's internal teams and in some cases Bell Partner teams, based on the contract/project/customer. The Service Manager is responsible for determining the current operational service levels through careful analysis of incidents, changes, and problems as well as other metrics related to the operation of the services.  Additionally, the Service Manager will develop, implement and measure other key performance indicators that will demonstrate Bell's current internal service level and assist with continuous improvements.
   
Your accountabilities will be:
Manage current service level agreements and objectives for the assigned customer(s) / contract(s) which include:

Monitoring and overall performance of services;

Working with the Security Operations Center to ensure that Service Level Agreements are achieved and client expectation are met (or exceeded);

Understanding the current Service Level Agreements related to contracted services and ensuring escalation flows are in place;

Building service relationships with clients / partners;

Ensuring effective monitoring, control and support of service delivery, including the development, implementation and measurement of meaningful Key Performance Indicators and Key Risk Indicators;

Ensuring service reports are provided to an agreed schedule (or on request);

Attending client service review meetings to assist in the definition of current service levels as well as providing feedback for continuous improvement of services, working jointly with the Security Operations teams as applicable;

Building and maintaining dashboards and current and historical reports to assist with continuous improvement and understanding of existing service levels;

Ensuring the transfer of knowledge to other team members to confirm that the customer's services are understood.

Develop and maintain the service management metrics and milestones;

Collaborate with other teams to provide input and insight for service level issues;

Establish and maintain contract profiles related to the Security Operations Center that summarize key aspects of contract;

Work with internal teams and interface with external teams as needed for evergreening activities through the contract timeline
Your qualifications/ competencies are:
Excellent analytical, critical thinking and problem solving skills

Ability to manage multiple tasks within a constrained timeline

To be flexible in approach and be comfortable with a fluid organizational structure that requires both team work and self sufficiency as necessary, with the ability to work under minimal supervision;

Ability to work either/both independently or/and as an effective team member; appropriately exercising time management and flexibility to effectively prioritize and ensure completion of work; and, ability to change priorities as the need arises and to work overtime as required by the demands of the position;

Excellent skills of verbal and written communications, relationship-building, and influencing others;

Knowledge and experience with Jira, Confluence and Agile practices;

Experience with ticket management tools;

An excellent working knowledge of Microsoft Excel would be an asset;

Experience with analytics, scorecard and dashboard definition;

Good understanding of security and service management frameworks and compliance areas such as SOC 2 / ISO 27001

Excellent knowledge and experience with the ITIL framework as well as ITIL certifications would be an asset
#EmployeeReferralProgram
Adequate knowledge of French is required for positions in Quebec. 
Additional Information:
Position Type: Management 
Job Status: Regular - Full Time 
Job Location: Canada : Ontario : Ottawa || Canada : Ontario : Toronto || Canada : Quebec : Montreal 
Flexible work profile : Mobile
Application Deadline: 10/23/2022 
Please apply directly online to be considered for this role.  Applications through email will not be accepted.
At Bell, we don't just accept difference - we celebrate it. We're committed to fostering an inclusive, equitable, and accessible workplace where every team member feels valued, respected, and supported, and has the opportunity to reach their full potential. We welcome and encourage applications from people with disabilities.
Accommodations are available on request for candidates taking part in all aspects of the selection process. For a confidential inquiry, simply email your recruiter directly or recruitment@bell.ca to make arrangements. If you have questions regarding accessible employment at Bell please email our Diversity & Inclusion Team at inclusion@bell.ca.
Created: Canada, ON, Mississauga
Bell, one of Canada's Top 100 Employers.