Registered Nurse – Medicine (2023)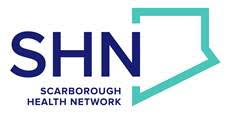 City : Centenary/General/Birchmount
Category : Full-time/Part-time
Industry : Nursing
Employer : Scarborough Health Network
Across our three hospitals and eight satellite sites, Scarborough Health Network (SHN) is shaping the future of care. Our many programs and services are designed around the needs of one of Canada′s most vibrant and diverse communities. We are home to North America′s largest nephrology program, as well as the designated cardiac care and spine centre for Scarborough and surrounding communities to the east. We are proud to be a community-affiliated teaching site for the University of Toronto and partner with a number of other universities and colleges, helping to train the next generation of health care professionals. We are also proud to be named one of Greater Toronto's Top Employers for 2022! Learn more at shn.ca
FOR EXTERNAL APPLICANTS ONLY: As a condition of employment, you are required to submit proof of full COVID-19 vaccination status to the Hospital′s Workplace Health and Safety department.
Position Overview:
Reporting to Medicine Manager, the successful candidate will be responsible for assessing, planning implementation and evaluating nursing care and practice activities in a multidisciplinary family centered environment. You will be able to participate in continuous education opportunities and workshops to help further your education. You will be able to bring your passion for medicine nursing to the department while advocating for patients and caregivers.
What You′ll Love About SHN:
New to Medicine Nursing? Your orientation will take place and will be followed by a meeting with your educator to ensure all of your learning goals are met.
Ongoing Skill Advancement: In-house courses and workshops to advance skills like wound care and ACLS certifications.
Benefits Coverage: FT includes comprehensive medical and dental coverage and a defined pension plan through HOOPP.
Employee and Family Assistance Program: Confidential counselling program that is specialized to provide service to SHN staff and their families.
Employee Referral Program: A bonus up to $2000 for referring individuals who get hired into specific FT/PT permanent positions.
Tuition Assistance Program: Supports professional growth internally.
Staff Wellness Program: Best practice wellness programs to support your physical, psychological, spiritual, social health and well-being.
Wellness Activities: On-unit wellness rounding activities (such as stretching and exercise breaks) and Well-Being Wednesdays – virtual sessions to empower and inspire your well- being while at work and at home.
Best Practice Spotlight Organization: We pride ourselves in leading the way in best practices.
Our commitment to diversity and inclusion
Company Vacancy/Request for Transfer:
The completion of this online form serves as your application and will be used to determine if you meet the requirements of this position. Please ensure that you have provided all pertinent information necessary to be considered for this vacancy by the close date.
Requirements:
Current certification with the College of Nurses of Ontario as an RN in good standing
Current BCLS
Ability to perform the essential duties of the position
Demonstrates initiative and the ability to function both independently and as a multidisciplinary team member in a fast-paced environment
Demonstrates an understanding of and commitment to SHN's comprehensive safety programs and practices including staff safety, patient safety, environmental safety and participates in regular in-service education in this area
Exposure to Lean principles, an understanding of methodologies and tools and a commitment to the use of these in support of providing the best healthcare experience possible to our patients
Demonstrates values consistent with SHN′s Code of Conduct and is committed to fostering a healthy and positive work environment in accordance with Health & Safety policy and legislation.
Engages in ethical conduct and strives to understand and appreciate the diversity of our patient/staff population and community
Asset:
Baccalaureate Degree in Nursing
Experience in Acute Medical Nursing
Ability to speak another language
CNA Certification for Medical-Surgical Nursing
CNA Gerontology Nursing
Gentle Persuasive Approach
Accommodation Statement:
Scarborough Health Network (SHN) embraces and celebrates our community′s unique multicultural heritage and diversity. SHN is an equal opportunity employer, dedicated to a culture of inclusiveness and diversity reflecting our diverse patients, staff and community alike. We are committed to providing barrier-free and accessible employment practices in compliance with the Accessibility for Ontarians with Disabilities Act (AODA). Should you require accommodation through any stage of the recruitment process, please make them known when contacted and we will work with you to meet your needs.
Learn more about our exciting opportunities by following SHNCareers on Twitter and on Instagram.