Customer Service Representative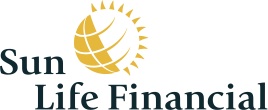 City : Barrie
Category : Full-time
Industry : Finance
Employer : Sun Life Financial
Vous êtes unique, comme le sont votre parcours, votre expérience et votre façon de voir les choses. Ici, on vous encourage et on vous motive à donner le meilleur de vous-même, et on vous donne les moyens de le faire. Vous travaillerez avec des collègues dynamiques – experts dans leur domaine – qui sont impatients de partager leurs connaissances avec vous. Vous aurez des gestionnaires inspirants qui vous aideront à développer votre potentiel et à atteindre de nouveaux sommets. Chaque jour, vous aurez de nouvelles occasions de rendre la vie de nos Clients plus radieuse – ils sont au cœur de tout ce que nous faisons. Découvrez comment vous pouvez faire une différence dans la vie des gens, des familles, des collectivités – ici et partout dans le monde.
Description de poste:
Sun Life provides a world of opportunities waiting for you!
Start your Career in the Client Care Center with a competitive compensation and a defined progression plan. Who knows how far you can go?
At the Sun Life Client Care Centre, our goal is to provide rewarding and diverse career paths for our employees by providing them with amazing networking opportunities all across the organization.  We want you to reach your full potential.  You will have access to world class training resources and will work in a fast-paced, innovative environment made up of dynamic teams and leaders who encourage you to deliver the best!
What we offer:
Have a direct impact on the lives of our Clients by providing timely and effective service: provide our clients a best-in-class client  service experience to  help them achieve lifetime financial security and live healthier lives

Training and Support with your progression in mind: A comprehensive, paid training program with a defined career progression plan.

Rewards and Recognition: Competitive salary and incentives plus a quarterly incentive plan worth up to an additional $5,600 per year with full benefits from the first day you join and 3 weeks vacation!

Caring is in our DNA: We support the spirit of giving through several campaigns, improving the lives of individuals and families in our local communities.

Worklife Balance: Take your weekends off: Our Client Care Centre is open Mon-Fri 8 AM – 8 PM
What will you do?
Provide best-in-class client service: Help clients with questions about our products, services, policies and claims through inbound calls, chats and email

Problem Solve: Analyze and find solutions to client problems in a friendly and proactive way

Innovate: Provide clients with additional information on Sun Life's products & services  in support of their financial and health goals

Deliver Results: Ensure our clients have the right information taking the right amount of their time
What do you need to succeed?
Exceptional Communication Skills both in English (French is an asset)

Team Orientation

Problem Solving skills

Willing to learn

Ablility to succeed in a fast paced environment
Must be able to obtain Reliability Status through the Government of Canada.
New grads from any educational background are encouraged to apply. Anne-Sophie began her career in the contact centre and is now in charge of recruiting in the CCC. Start you career in the contact centre to discover your passion like so many others like Anne-Sophie!
Are you onboard? Please complete our application process.
Click "Apply" to send us your online job application
Ce poste offre un salaire compétitif basé sur la combinaison du niveau d'expérience, des compétences et des connaissances. 
Depuis toujours, la diversité et l'intégration sont au cœur des valeurs de la Financière Sun Life. Nous croyons qu'un effectif diversifié ayant des points de vue variés et des idées créatives est avantageux pour nos clients, pour les collectivités où nous exerçons nos activités, ainsi que pour nous tous, en tant que collègues. Nous accueillons avec enthousiasme les candidatures de personnes compétentes provenant de tous les horizons.
Les personnes handicapées ayant besoin de mesures d'adaptation pour présenter leur candidature et celles qui doivent consulter les offres d'emploi sur un support de substitution peuvent envoyer leur demande par courriel à l'adresse 'thebrightside@sunlife.com'.
À la Sun Life, nous voulons créer un environnement de travail flexible où nos employés sont outillés pour donner le meilleur d'eux-mêmes. Nous offrons plusieurs options de travail flexibles selon les exigences du poste et les besoins individuels. N'hésitez pas à en discuter pendant le processus de sélection.
Nous remercions tous les candidats de l'intérêt manifesté pour ce poste. Nous ne communiquerons qu'avec les personnes qui auront été retenues pour passer une entrevue.
Catégorie d'emploi:
Centre d'appels
Fin de l'affichage: