Consultant, Labour Relations CP2 BTS / BST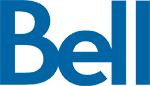 City : Laval, Quebec
Category : Corporate Services
Industry : Telecommunications
Employer : Bell
Carry the legacy of Bell. Be a part of the company helping the world connect better. By choosing Bell Technical Solutions, you will be choosing a career and not just a job. By nurturing talent and providing infinite growth opportunities, Bell Technical Solutions continuously aims to bring about an instrumental change in careers, lives and dreams. Join us today to discover the personal touches behind the infinite web of communications services and let us make it right, make it personal and make it better. 
Are you looking to join a dynamic, innovative, communications company who is commitment to creating a thriving, prosperous and more connected world? If so, we would love to tell you our story. 
Job Overview
Under the supervision of the Senior Consultant, Labor Relations, the Consultant Labor Relations provides support to internal operational teams on the various aspects related to the interpretation and application of collective agreements, policies and guidelines of the Company. The Consultant also supports the internal clients on work attendance, disciplinary measures and performance management. In addition, the Consultant is called upon to contribute to various projects of the Labor Relations team.
Key Responsibilities
Provide support to all operations managers on issues relating to human resources management by encouraging best practices.

Advise and support managers on managing attendance at work, trial periods, performance management, performance plans, accommodation requests and the application of collective agreements.

Advise managers on the disciplinary process, including the drafting of measures and their follow-up.

Manage grievances. Prepare and follow up on files and grievance meetings until settlement or preparation of representation for arbitration.

Organize periodic sessions with stakeholders at different levels of the company..

Ensure compliance with various clauses and processes of collective agreements (reclassifications, job postings, etc.).

Communicate changes, policies, procedures, and distribute relevant human resource management information to the HR team and internal clients as required

Work on various projects with the team.
Critical Qualifications
Bachelor's degree with a concentration in human resources management or industrial relations, or an equivalent combination of education and practical experience in the field of human resources;

Work experience in a unionized company;

Advanced Microsoft Office skills, including an excellent command of Excel spreadsheets;

Strong analytical mind, great attention to detail and accuracy;

Excellent oral and written communication skills;

Ability to work and interact with people at different hierarchical levels, including the union;

Ability to work under pressure and meet tight deadlines;

Excellent sense of organization and priority management;

Professional rigor;

Discretion and ability to maintain confidentiality.
Preferred Qualifications
Knowledge of the Canadian Labor Code and the Act respecting industrial accidents and occupational diseases;

Experience in managing CNESST files

Certified as human resources advisor (CRHA, CHRP, CRIA) or ORHRI candidate (asset);

French and English bilingualism, written and spoken (asset).
Additional Information
↵
Position type: Management, CP2

Job status : Permanent, Full-Time

Possible work location : Greater Montreal area (Office in Boucherville, Anjou or Laval)

Flexible work profile: Mobile , 3 days/week in office (Subject to change according to MonBoulot policy)
What's In For You?
Excellent benefits and competitive compensation

Access to numerous discounts and the purchase of company shares

Leaders who support your development through coaching and opportunity management

Work in a dynamic, collaborative and creative team

Development opportunities through training and educational assistance programs

Opportunities to progressively assume greater responsibility
Adequate knowledge of French is required for positions in Quebec.
Please apply directly online to be considered for this role. Applications through email will not be accepted.

Please note that the only information related to the Performance Management Process (PMP) that should be included on your resume or cover letter is your current rating (Exceeds, Achieves, etc.). A more detailed copy of your PMP may be requested at a later date.
At Bell Technical Solutions, we do not just accept differences - we celebrate it. We are committed to fostering an inclusive, equitable, and accessible workplace where team members feel valued, respected, and supported, and has the opportunity to reach their full potential. We welcome and encourage applications from people with disabilities.
Accommodations are available on request for candidates taking part in all aspects of the selection process. For a confidential inquiry, contact your recruiter or send us an email at recruitment@belltechsolutions.ca to make arrangements. If you have questions regarding accessible employment at Bell, please email our Employment Equity team at Equite-Equity@bellsolutionstech.ca.