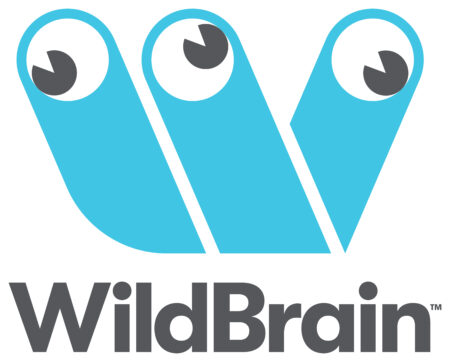 We're WildBrain: an industry-leading kids' content and brands company that serves the global market. Our dedicated team is made up of artists, brand builders, content producers, licensors, digital experts, broadcasters and more, with over 1,000 people employed across offices worldwide.
We inspire imaginations to run wild, engaging kids and families everywhere across all media.
At WildBrain, we're passionate about entertaining and engaging families globally with next generation content and experiences. We know our people are the foundation of our success and we are dedicated to building and maintaining the best work environment for our teams. We aim to foster a diverse and inclusive culture that embraces creativity, innovation, collaboration, growth and fun!
Our DNA is what binds us. It's our identity, culture and internal compass. It's the balance that exists between our global culture and our smaller subcultures. It's how our roots influence where we are today, and where we're going in the future.
Belonging @WildBrain: Our Commitment
Diversity and inclusion are in our DNA.
As a global leader in kids and family entertainment, we strive to reflect and honour the diversity of our audiences around the world. Creating diverse and inclusive content and brands begins with fostering a culture of belonging at WildBrain and seeking partners who share these values. In building a culture where every individual feels valued and respected, we'll spark creativity, inspire imaginations and harness the power of diversity.
The Path Forward: Our Commitment to the Future
Meaningful change doesn't happen overnight; it's a gradual process, and one that we at WildBrain are approaching with deliberate intent.
As a global kids' content and brands company, we have a unique opportunity and a responsibility to help shape a society in which diverse children and families see themselves represented. Diversity in our content requires representation throughout our organization—in our writers' rooms, animation studios and corporate offices. It requires us to be accountable and hold our partners to the same standard. It requires us to embrace our differences in order to spark creativity and inspire imaginations.
We've started on this path, and though we've come a long way, there's still much to do. As we look to the path forward, we'll work to put the right people and partnerships in place and lean on education and evidence to create a truly inclusive workplace.
The strength of our business and culture has always been grounded in the diversity of our ideas, experiences and perspectives, and it will continue to be for years to come.
"At WildBrain, DEI must live far beyond online training, monthly leadership meetings and observance guest speakers. Yes, these individual actions add value and learning; however, to make sustained change, we must do our work through the lens of inclusion and ensure we are intentional in our actions."
Marsha Forde she/her
Vice President, Talent Management, Global Diversity, Equity and Inclusion