Symcor is one of Canada's leading financial processing services providers, supporting major financial institutions, utilities and telecommunications companies. Our business is dedicated to providing client focused, performance excellence service through an innovative and engaging workforce. Symcor offers a diverse portfolio of integrated solutions in item processing, statement processing and production and cash management services.
COMMITMENT TO DIVERSITY
Diversity is embedded in Symcor's values and is foundational in building a creative, agile and productive work environment.  At Symcor, each employee brings unique capabilities, experiences and characteristics to their work. Symcor values such diversity at all levels in the organization and in all the services provided.  In joining Pride at Work Canada, Symcor has found a partner aligned to the inclusion strategy and goals which will support Symcor in the continued development of a LBGT inclusive workplace.
VISION FOR THE FUTURE
Symcor continues to mature an inclusive workplace building on the strength and talents of our employees.  Extending a partnership with Pride at Work will provide Symcor and its employees an opportunity to advance the LBGT presence in the workplace as well as within the communities in which they live.  Providing an inclusive workplace and ensuring all individuals are welcome and valued for the uniqueness they bring, is essential to the continued success of Symcor.  Symcor is excited about the opportunity to collaborate with similarly focused organizations creating workplace cultures across Canada that recognize the value of lesbian, gay, bisexual and transgender employees.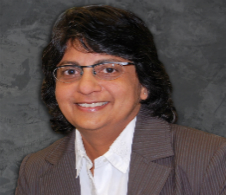 At Symcor, we are a values-driven company and our values support the strength of an inclusive workforce. Our employees are the heart and soul, passion and mind of the business. It is the unique characteristics that each of our employees bring to the workplace, that allows Symcor to provide excellence in performance to our clients. At Symcor we continuously strive to create a workplace and culture of inclusiveness, in which we are all proud to be a part. We are pleased to be a member of Pride at Work.
Chameli Naraine

President & CEO