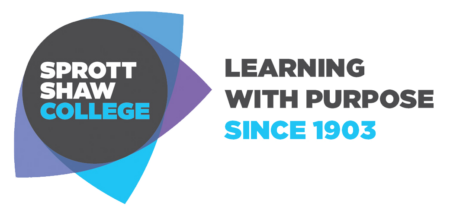 Founded in 1903, Sprott Shaw College is a post-secondary institution in British Columbia with 16 campuses across the province. Since our inception, we've educated and trained thousands of students through over 130 hands-on programs, including Practical Nursing, Early Childhood Education, Community Support Worker, Business, and Trades. Our campuses foster the strong educational values of community, diversity, integrity, quality, respect, and results-oriented.
Commitment to Diversity
As an inclusive place of learning, Sprott Shaw College actively employs measures that create an environment that is supportive and welcoming for all. We firmly stand against any and all forms of racism, discrimination, violence, bias, homophobia, bullying, harassment, and prejudice. For both our staff and students, we are deeply committed to providing a working and learning atmosphere where all are treated fairly with dignity, respect, and kindness.
Vision for the Future
Education is a necessity that should be accessible for all. As a leading post-secondary institution in British Columbia, we want to ensure a place of learning where all feel comfortable, regardless of race, religion, sexual orientation and gender identity, background, or belief. Everyone should have access to education that makes them feel safe and welcomed.
We're proud to be a Pride at Work partner. We will continue to take every measure and initiative we can to create a place to both learn and work that is inclusive and inviting for all.
---
Dr. Deej James
Vice President - Operations
Sprott Shaw College