Sodexo is a leading provider of integrated food and facilities management services in Canada and around the world. We believe that quality of daily life contributes to the performance of organizations and the effectiveness of our employees. We work as strategic partners with our clients to help them attain their strategic vision by developing comprehensive service solutions that increase the effectiveness of their people, enhance their business processes, and optimize their infrastructure to deliver tangible outcomes.
COMMITMENT TO DIVERSITY
Sodexo is committed to providing a diverse and inclusive work environment and has received widespread recognition for its leadership in this area. This stems from our understanding that being a dynamic company requires people with rich backgrounds and diverse perspectives. Diversity and inclusion is more than a moral obligation or a social goal; it is a conscientious imperative that drives our ability to attract and develop the best talent, create an engaged workforce and deliver quality of life solutions to our diver clients and customers.Sodexo's PRIDE Mission is to champion an environment of acceptance and workplace equality for all gay, lesbian, bisexual, transgender, and ally team members through employee engagement, community involvement, education and awareness. Becoming a member of Pride at Work Canada was a natural progression for Sodexo to further solidify our commitment to our GLBTA community members.
VISION FOR THE FUTURE
Sodexo's journey to diversity and inclusion continues to evolve and we have achieved great success in this domain. There remains many more opportunities to implement and leverage diversity and inclusion for the benefits of our people, our community and the customers and clients we serve. Our vision for the future is that every individual feels safe and secure to bring their whole self to work every day.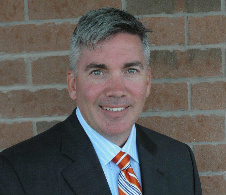 At Sodexo, we believe diversity and inclusion is a business imperative and an ethical and social responsibility grounded in our core values of team spirit, the spirit of service and the spirit of progress. In our continuing effort to attain an inclusive organization, we embrace, leverage and respect the diversity of our workforce, our clientele and the communities in which we live, work and serve.
Allan Bentley
SVP Sales & Marketing
Sodexo Canada Ltd.