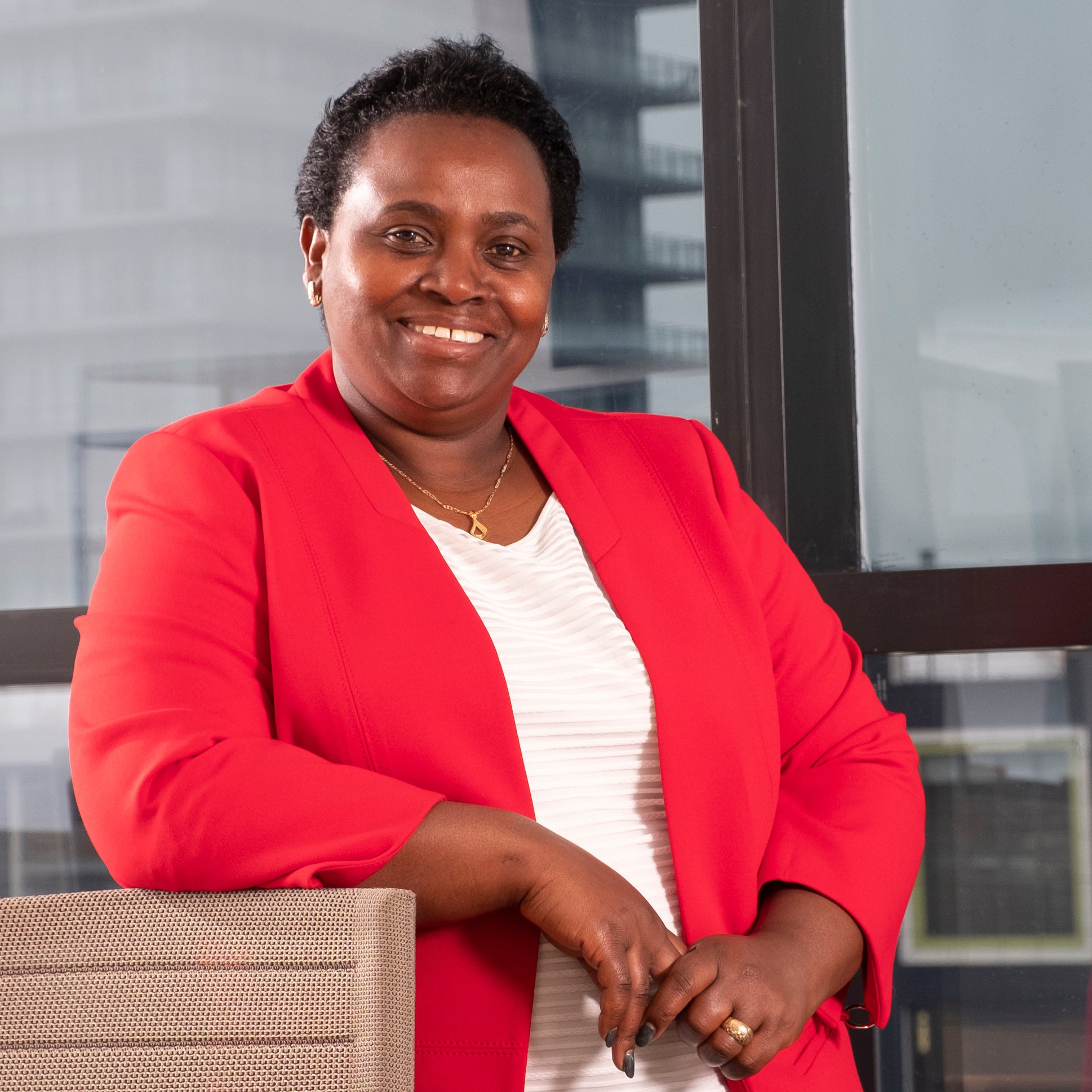 Embedding practices of equity, diversity and inclusion across Sheridan's Faculties and departments is a core institutional value. It's concretized in our strategic plan and central to our vision. All of Sheridan's people are responsible for cultivating an equitable and inclusive community within their spheres of influence. We strive to create a learning and working environment that allows everyone, irrespective of their identities and lived experiences to feel well-supported and realize their full potential.
---
Jane Ngobia
Vice President, Inclusive Communities
Sheridan College
Founded in 1967, Sheridan today serves over 23,000 full-time students and 17,000 adult learners at our campuses in Oakville, Brampton and Mississauga, Ontario. We offer over 120 programs, including apprenticeship and skilled trades, 2- and 3-year diplomas, and 26 baccalaureate degrees. Over 185,000 alumni have made important contributions to the arts, business, community service and technology fields.
Commitment to Diversity
Sheridan respectfully acknowledges the peoples of the Mississaugas of the Credit First Nations, Anishinaabe Nation, Huron-Wendat and the Haudenosaunee Confederacy, on whose traditional territory the institution stands.
Sheridan is committed to upholding the values of equity, diversity and inclusion in our teaching, learning and working environments, to ensure they are free of discrimination and harassment, and in compliance with the requirements of the Ontario Human Rights Code. Sheridan recognizes that diversity fuels excellence. In pursuit of our values, we strive to create a community that protects the human rights of its members and recognizes the dignity and worth of every person.
We all share responsibility for cultivating an equitable and inclusive community within our spheres of influence. This requires the dedicated commitment of every member of our community, across all of our campuses, including students, board members, teaching and administrative staff, alumni, third-party stakeholders and visitors. Sheridan strives to foster working, learning and teaching environments in which dignity, individualization, integration and full participation are valued and respected.
Vision for the Future
Sheridan will work to create conditions where all students and employees are empowered to participate in the full range of activities that Sheridan offers, unleashing their full potential to maximize creativity and to contribute to Sheridan's success. Everyone who participates in Sheridan-related activities is expected to conduct themselves in a manner that upholds and integrates these principles in order to generate a culture of belonging. Towards this end, Sheridan is committed to:
Identifying concrete and responsive strategies to meet our goals
Championing and modeling inclusivity as a responsibility shared by all, and particularly via a team of dedicated expert leadership and distributed leadership models