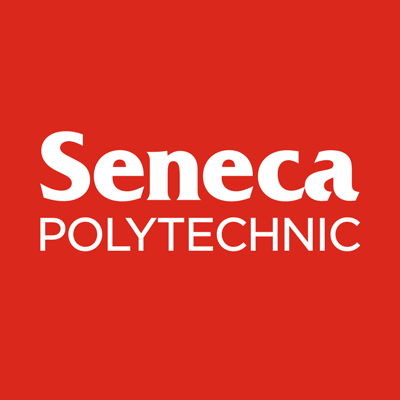 Seneca is Canada's most vibrant college and a leader in post-secondary education. Named one of Greater Toronto's Top Employers (2023), we're recognized around the world for our career-focused programs, expert faculty, committed staff and the success of our many graduates.
Since 1967, we have been delivering great polytechnic education that combines rigorous academics with practical training. From health care to technology, business to creative arts, community services to arts and sciences, we help students get ready to make their mark in the world.
For more information, visit our website or Seneca's Careers page.
Commitment to Diversity
Seneca is proud of the vibrant and diverse community we serve and recognizes that a culture of equity, inclusion and diversity must be based on an understanding of the whole person that values all our differences.
We commit to critically analyzing, identifying and dismantling the barriers to access, student success and employee potential.
We will be accountable for these changes by evaluating effectiveness, tracking progress, analyzing best practices and determining and implementing next steps.
The Seneca community is responsible for living these values and it is a particular focus of our leadership team, who will model continued commitment to an equitable Seneca.
Vision for the Future
Seneca, along with other institutions, was asked to respond to the 2015 Truth and Reconciliation Commission's (TRC) Calls to Action and the 2019 Missing and Murdered Indigenous Women and Girls (MMIWG) inquiry's Calls to Justice. This shared obligation is to educate, instruct and change the Canada that our graduates will lead one day. We are responding to those calls clearly with focus and ambition.
Seneca's institutional commitment is reflected in the 2023-26 Strategic Plan:
"Seneca has a unique opportunity – indeed, an obligation – to help build an equitable world through the many roles we play in people's lives. We teach, we employ and we are a community gathering space that embraces our responsibilities for reconciliation, diversity and inclusion.
...Beyond career-based education, Seneca also takes to heart our responsibility to help students become engaged citizens and active participants in building strong, vibrant communities that foster tolerance, diversity in all forms and respect. That is why we aim to instill the principles of reconciliation and inclusion in our graduates. We are also determined to reflect that goal across our organization, building the equitable Seneca, committed to reconciliation, free of systemic racism and bias."
The murder of George Floyd and ongoing examples of violence, intolerance, discrimination and oppression against marginalized peoples and equity-deserving groups, both domestically and globally, have accelerated Seneca's need to respond to a worldwide call to action. The time for words alone has long passed.
Visit Seneca's Careers page or connect with us on our social channels: Facebook, Instagram and LinkedIn.