As Canada's most dynamic communications and media company, Rogers delivers what's next - achieving results that push the boundaries of innovation. We use our unique asset mix to make it easy for our customers to experience the best content and most advanced technology to transform the way Canadians live and work every day.
COMMITMENT TO DIVERSITY
At Rogers, our goal is to build a strong and diverse workforce. Every day, we work to create a workplace where employees feel engaged, inspired, challenged, proud and respected – a place where everyone can contribute, are free to share their thoughts and be their true self. Our employees are the heart of our company so we ensure that their experience includes rewards and recognition, communication, leadership and culture.  We also encourage our employees' professional and personal growth, accountability and performance, and corporate social responsibility – these are present in all we do.
VISION FOR THE FUTURE
Named one of
Canada's Best Diversity Employers
for 2013, the leadership that Rogers demonstrated can be seen in the diverse and equitable environment we've created where employees, customers and communities thrive. This recognition is something we're very proud of! Our vibrant culture can be seen throughout our workplace, in fact, it's embedded in our DNA.  Diversity and inclusion at Rogers is necessary to building high-performing teams that support our business priorities which ultimately helps us make Rogers a great place to work. We're not only delivering results but also a great workplace experience – we're driven to make our community and our country stronger and more successful.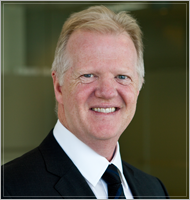 At Rogers, we rely on our talented teams to drive results and deliver innovations that make our customers' lives more connected, exciting and fun. That's why we work hard every day to create an inclusive work environment where all of our employees feel accepted, respected and supported to succeed. We take pride in offering our people a vibrant workplace where each person's distinct experience, talents and culture are valued and contribute to our overall success. We know that it's this diversity that makes Rogers unique, competitive and one of the best places to work. We're proud of our partnership with Pride at Work Canada and will continue to support diversity and inclusion within our organization and local communities.
Jim Reid
Chief Human Resources Officer