Osler Hoskin and Harcourt LLP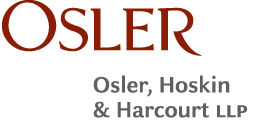 Osler is widely recognized as one of Canada's leading business law firms, with 450 lawyers serving clients from offices across Canada and in New York.
COMMITMENT TO DIVERSITY
Osler is committed to a diverse workplace that reflects the communities in which we live and work. To help shape and grow our commitments the Firm established a Diversity Committee in 2010.Osler sponsors numerous community initiatives in support of diversity, and has been a proud corporate partner of Pride at Work Canada since 2011. Every day we strive to ensure that our culture reflects our commitment to mutual respect, collaboration, service and excellence. We want Osler to be home to the best and brightest no matter their background or sexual orientation. Our clients face increasingly complex challenges in today's globalized environment, and we know that we can best meet those challenges by harnessing the power of the diverse views, ideas and perspectives of our lawyers and staff.
VISION FOR THE FUTURE
At Osler, we believe that it is important to support diversity within our firm as well as initiatives that are aimed to increase the diversity of the legal profession in general. Through our support for diverse student organizations and other "pipeline" initiatives, including "Out on Bay Street", and by collaborating with clients on their own diversity initiatives, we hope to bring more under-represented groups into the practice of law.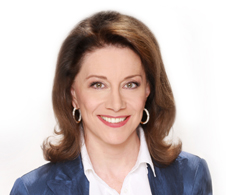 At Osler, we aim for a workplace that celebrates the power of diversity and that supports each of us in achieving our own personal potential. We believe that reflecting the diversity of our clients and communities will not only help us attract the best lawyers and staff, but will also allow us to better provide our clients with the benefit of a diversity of experience and perspectives to provide the most effective legal solutions.
Dale Ponder
Managing Partner
Osler, Hoskin & Harcourt LLP