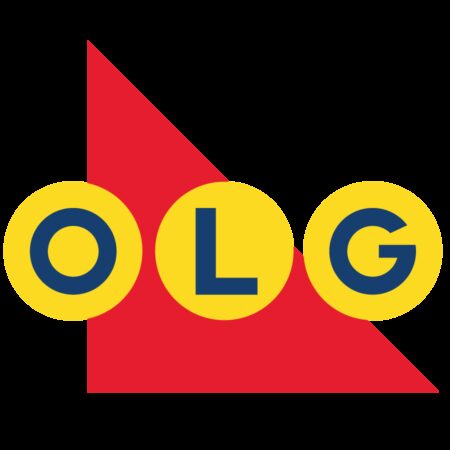 OLG is the Ontario government agency that delivers gaming entertainment in a socially responsible manner. OLG conducts and manages gaming facilities, the sale of province-wide lottery games, PlayOLG Internet gaming, the delivery of bingo and other electronic gaming products at Charitable Gaming Centres and is leading the integration of horse racing into the provincial gaming strategy. Since 1975, OLG has provided nearly $42 billion to the Province and the people of Ontario. These payments to the province support the operation of hospitals, amateur sport through the Quest for Gold program, local and provincial charities and problem gambling prevention, treatment and research.
COMMITMENT TO DIVERSITY
At OLG we recognize the importance of a diverse and inclusive environment where all employees can realize their potential. Respect is an important part of our values and difference is embraced to enable us to meet the needs of the people of Ontario.Our commitment to diversity and inclusion is reflected in our community sponsorship program. For 12 years OLG has been a sponsor of Pride Toronto and we invest in Pride celebrations throughout Ontario. 2016 marked the first year that OLG actively participated in the Pride Toronto parade with a float and employees, friends and family participating. OLG employees embraced the opportunity to be involved and show their support for the LGBT community. OLG provides opportunities for employees to hear from engaging speakers who offer a message of inclusion, participate in events that celebrate our diversity, access tools and resources that build understanding and awareness, and develop diversity knowledge and skills through interactive education and training. OLG values diversity and is committed to creating a culture of inclusion where everyone has the space to be themselves.
VISION FOR THE FUTURE
Creating a culture of inclusion where employees can be themselves and contribute fully is a priority for OLG. We will continue to invest in initiatives and opportunities that contribute to create a welcoming and inclusive environment for employees and the people of Ontario. OLG is pleased to partner with Pride at Work Canada to help us achieve our vision.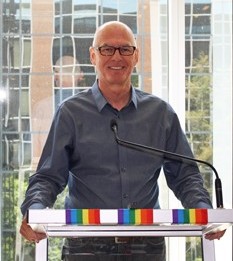 OLG is committed to diversity and inclusion. We strive to reflect diversity at all levels and ensure that it is effectively leveraged and appreciated. I was proud to announce the opportunity for employees, friends and family to march with the OLG Pride float this year. At OLG we recognize the value of diversity and the importance of creating a place where everyone can be themselves and contribute to their full potential. As a member of the Diversity and Inclusion Committee I have seen first hand the passion and commitment of employees to acknowledge, celebrate and support diversity in the workplace and the community. We are pleased to join Pride at Work as we all work together to ensure respect, equity and opportunity for everyone.
Greg McKenzie,
Executive Vice President and Chief Operating Officer
OLG