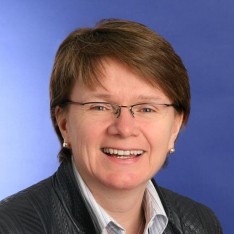 At KPMG we've made diversity and inclusion a top priority. I'm proud of the contribution our pride@kpmg network makes to our firm and of the commitment our leaders have shown to the inclusion of our LGBT people and allies. Embracing diversity and inclusion means creating a workplace where our people feel safe to identify as a member of the LGBT community or as an ally. When our people are able to be authentic at work our firm gains the benefit of their diverse perspectives and experience and strengthens how we serve our clients.
Mary Lou Maher
Chief Diversity Officer,
Executive Sponsor
pride@kpmg
Co-Leader, GTA Audit Practice.