IBM Canada Ltd. is one of the largest technology, services and consulting companies in Canada, backed by a century of business and systems innovation. IBM Canada is headquartered in Markham, Ontario.
COMMITMENT TO DIVERSITY
IBMers can be proud of the progress made in promoting empowerment for gays, lesbians, bisexuals and transgender people in the workplace around the world. Our partnership with Pride at Work Canada greatly contributed to our success in creating an open and welcoming environment – regardless of sexual orientation, gender identity or gender expression – and has allowed us to attract valuable, new talent. Leveraging our diversity, through not just tolerance – but enthusiasm and full inclusion, for everyone is a driver for business success and new market opportunities.
VISION FOR THE FUTURE
IBM continues to create many innovative diversity programs:
Our domestic partner health care benefit program is in place for over 80% of our employees worldwide and we continue to review and refine that program to keep pace with changes in legislation around the world.
We continue to be recognized externally for our progress on GLBT issues in the workplace. We receive top marks awards from around the globe.
We continue to see more executives self-identify as out GLBT executives, and we have seen people promoted to executive positions who are out at work.
Our GLBT sales team has been expanded and continues to deliver measureable business results, demonstrating the real value of an open and inclusive workplace.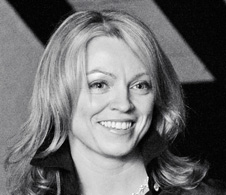 At IBM diversity means inclusion. So, within our work setting, despite the fact that everybody may come from different backgrounds, different religions, different sexual orientation, everyone feels included and an important part of the company.

IBM really focuses on diversity because the company believes that a diverse work force fosters diversity of ideas, and that helps us compete in the global economy. We think that diversity is now, more than ever before, our competitive advantage as opposed to social responsibility.
Esther Dryburgh
Partner, Financial Services Sector