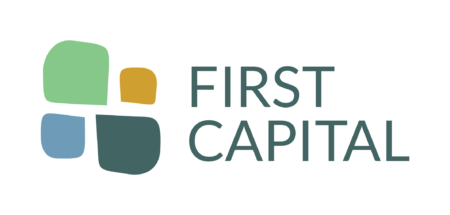 First Capital is a leading owner, operator, and developer of mixed-use real estate located in Canada's most densely populated cities. First Capital's focus is on creating thriving urban neighbourhoods to generate value for businesses, residents, communities and our investors.
Commitment to Diversity
First Capital is committed to sustaining an equitable, diverse, and inclusive culture of belonging, where all employees have an equal opportunity to thrive, love what they do and grow their careers. By creating a safe and respectful work environment that embraces different perspectives and lived experiences, we strive to inspire everyone to become better at who we are and what we do.
Vision for the Future
First Capital continues to evolve and build an action framework to support a more diverse and inclusive workplace, believing that it is an essential and foundational core value that enables greater collaboration, innovation, and connection to each other for a more sustainable workplace and culture.
As a leader in the Canadian real estate industry, we have a responsibility to proactively address and eliminate acts of bigotry, discrimination, and prejudice to create a safe and trusted environment that will elevate outcomes, opportunities and experiences for our employees and the communities where we live and work. We couldn't feel more strongly that there is no place for racism or discrimination against any group, in any form, in our workplace or our broader communities. We acknowledge, support and desire that everyone at First Capital brings different lived experiences.
---
Adam Paul
CEO
First Capital