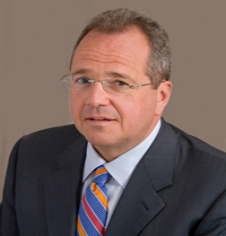 At Fidelity Investments Canada, we believe that our culture of diversity and inclusion makes us more effective in serving our clients, developing our employees, and strengthening our communities. We recognize the value that employees' individual differences and perspectives contribute to the success and growth of our company. Our environment embraces collaboration, innovation and service. We expect that harnessing the power of diversity will continue to support our market leadership.

More specifically our Employee Resource Group, Fidelity Pride, focuses on ensuring that we have a safe and inclusive workplace for all of our LGBT employees and their allies.

We are pleased to be part of the Pride at Work community.
Rob Strickland
President
Fidelity Investments Canada ULC