Fidelity Investments Canada ULC is part of the Fidelity Investments organization of Boston, one of the world's largest providers of financial services. Fidelity Canada provides Canadian investors a full range of domestic, international and income oriented mutual funds. Fidelity funds are available through a number of advice-based distribution channels including financial planners, investment dealers, banks, and insurance companies. Fidelity Canada also manages assets for institutional clients including public and corporate defined benefit pension plans, endowments, foundations and other corporate assets on behalf of clients across Canada.
COMMITMENT TO DIVERSITY
At Fidelity, we reward committed, passionate individuals with a work environment that fosters diversity, teamwork and collaboration as well as encourages innovative ideas and fresh thinking. In other words, we believe that our differences define us. Fidelity Investments Canada is pleased to demonstrate its commitment to diversity and inclusion by becoming a partner of Pride at Work Canada.
VISION FOR THE FUTURE
Fidelity Canada is committed to fostering a diverse and inclusive workplace that promotes collaboration, partnership and belonging. We embrace diversity by cultivating our unique strengths and ideas to drive innovation, excellence and success. We want employees to reach their full potential while being open and authentic about themselves. Fidelity is an equal opportunity employer, which means we offer equal treatment to all applicants and do not discriminate, either directly or indirectly. We are devoted in continuing to provide an unbiased recruitment process to ensure an inclusive workplace.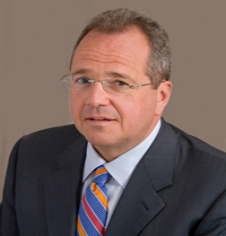 At Fidelity Investments Canada, we believe that our culture of diversity and inclusion makes us more effective in serving our clients, developing our employees, and strengthening our communities. We recognize the value that employees' individual differences and perspectives contribute to the success and growth of our company. Our environment embraces collaboration, innovation and service. We expect that harnessing the power of diversity will continue to support our market leadership.

More specifically our Employee Resource Group, Fidelity Pride, focuses on ensuring that we have a safe and inclusive workplace for all of our LGBT employees and their allies.

We are pleased to be part of the Pride at Work community.
Rob Strickland
President
Fidelity Investments Canada ULC