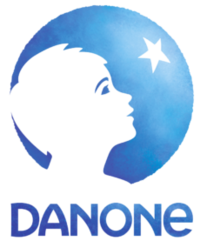 Danone Canada is a business unit of Danone and operates from headquarter offices in Boucherville, Quebec, and Toronto, Ontario. Danone Canada is the country's largest consumer-facing B Corporation, demonstrating that the company meets the highest standards of social and environmental performance, accountability, and transparency. We have 500+ employees across Canada engaged and energized to deliver Danone's mission: Bringing health through to food to as many people as possible, by working on strong brands such as Activia, Oikos, Danone, TWO GOOD, Silk, International Delight and many others. Come join our movement for a healthier world: One Planet. One Health. BY YOU.
Statement on Diversity
At Danone Canada, not only we welcome what makes you unique, but we value it. We're proud to provide equal opportunities to all employees and applicants for employment without regard to cultural background, religion, disability, sex, sexual orientation, gender identity and expression or age. Our aim is to create an environment where all of our employees feel that they can be true to themselves and where their different views, perspectives and uniqueness are valued. Our PRIDE Employee Resource Group (ERG) is an employee-led group which was created with the purpose of driving a culture that welcomes and supports the 2SLGBTQIA+ community and its allies within the workplace and beyond.
Vision of the future
As a people-centric company, we believe truly diverse teams fuel performance and enable us to continue innovating and growing. Valuing diversity and fostering inclusion is all about recognizing, respecting and leveraging human differences. By encouraging employees to be their best selves, and creating an environment in which their different personalities, views and perspectives are embraced, we fuel collective performance. Through our 'One Planet. One Health' vision, we are uniting the diverse range of talent within Danone behind a stronger sense of purpose. Supporting every person to grow and lead change will accelerate our mission of bringing health through food to as many people as possible.
Click here to learn more about our people: Our People - Danone