Ranked 208 on the Fortune 500, Cognizant is one of the world's leading IT professional services firms. Our diverse community works to transform our clients' business, operating and technology model for the digital era.
Since opening our doors in Canada more than 20 years ago, we've grown to 7,500+ associates, serving clients with our unique industry-based, consultative approach. As we work toward becoming the largest IT employer in Canada, we welcome professionals passionate about life-long learning and improving the lives of individuals across the country—and around the world. Learn more about Cognizant here.
Commitment to diversity
At Cognizant, we are working every day to create conditions for everyone to thrive. When all of us show up as inclusive leaders—deeply aware of and empathetic to others, with the courage to harness the power of diversity in everything we do—we elevate our work and create a powerful ripple effect on our teams, clients and communities.
Read our full commitment statement signed by Cognizant's Executive Committee.
Vision for the Future
Our commitment to diversity and inclusion (D&I) extends far beyond our workplaces;
we aim to uplift 2SLGBTQ+ voices and celebrate 2SLGBTQ+ cultures.
To achieve our vision for the future, we've organized a D&I Council in Canada that has been instrumental in promoting awareness of D&I and cultivating a culture that supports and celebrates one another. Since organizing in early 2023, our D&I Council has:
Hosted associate events aligned to D&I observances, such as Pride and International Women's Day (see the photos below!)
Created educational materials and shared external resources for our associates to learn about topics in D&I.
Strategically partnered with local D&I organizations, such as Pride at Work Canada and the WIT Network, giving our associates access to content and events.
As a testament to our efforts, we earned a perfect score on the Human Rights Campaign Foundation's 2022 Corporate Equality Index, a leading measure of LGBTQ+ workplace equality. While we are making progress, we know there is a lot to be done. Creating a culture of inclusion is about the everyday actions—big and small—that each of us take to show up for one another.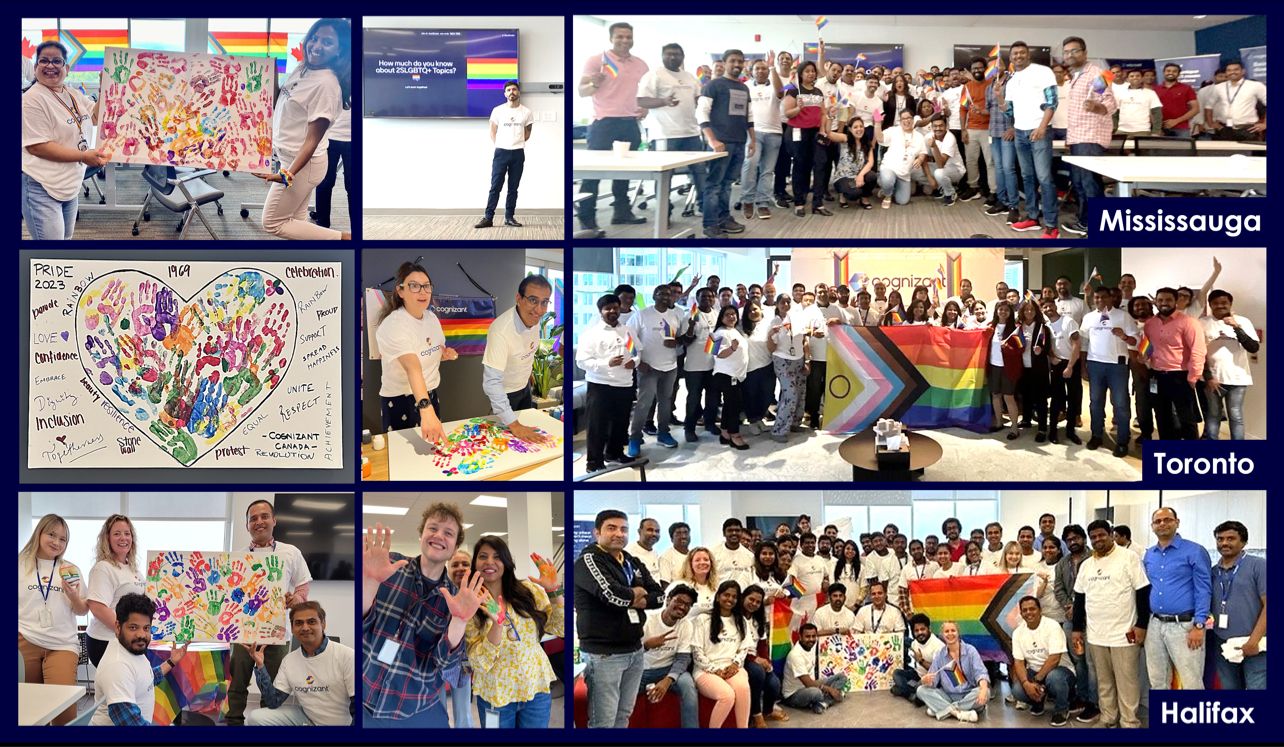 Testimonials
"As a global organization operating across cultures, we value the diversity of our associates' experiences and perspectives, and we are focused on creating a caring community that supports and celebrates one another.
Since joining Cognizant in 2022, I've seen first-hand the impact of our commitment to D&I on our people and the communities in which we operate. We've gained access to insight, imagination and innovation at the highest level and as a result, we're delivering even more transformative projects to our clients—faster."
Dora Jonah (she/her) AVP, Canada Delivery Centre Leader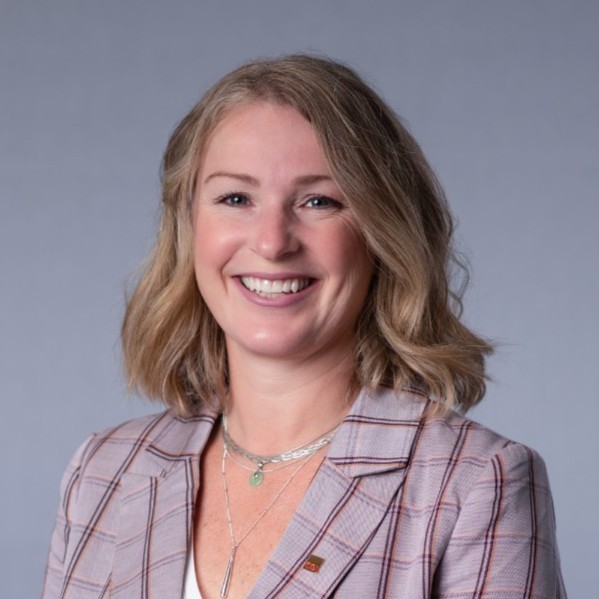 "As a Queer, Latino, ESL speaker and immigrant, I deeply understand the value of inclusion and intersectionality. I also recognize the significance of allyship, and I'm fortunate to have had exceptional allies by my side throughout my career journey at Cognizant.
From the time I joined this organization in 2010, I felt empowered to bring my authentic self to work every day. This personal experience inspired me to start an LGBTQ+ affinity group in Argentina in 2012 and another in Costa Rica two years later. In 2016, we launched Cognizant's Embrace affinity group, a global community of LGBTQ+ associates and allies. We implement real and continuous actions that create a psychologically safe environment for our associates and empower them to grow to their full potential—fostering innovation and disruption."
Emanuel Simo (he/him) Manager, Global Diversity & Inclusion