A leading entertainment and media company, Cineplex is a top-tier Canadian brand that operates in the Film Entertainment and Content, Amusement and Leisure, and Media sectors. As Canada's largest and most innovative film exhibitor, Cineplex welcomes 75 million guests annually through its circuit of 164 theatres across the country. Proudly recognized as having one of the country's Most Admired Corporate Cultures, Cineplex employs over 13,000 people.
COMMITMENT TO DIVERSITY
Cineplex
 guests receive the best service from a workforce that can anticipate and respond to the needs Canadians from all walks of life. Employees succeed in a supportive work environment that offers equitable opportunity for advancement and remains free of harassment and discrimination. Fostering a diverse workforce and supportive workplace isn't just the right thing to do, it also makes good business sense. Cineplex's cultural and values-based commitment to diversity has been a key contributor to the company returning year after year of record adjusted EBITDA results.
VISION FOR THE FUTURE
Cineplex's vision for the future of diversity and Pride at Work Canada is a workplace in which all employees feel safe, supported and comfortable being themselves.It's a workforce that not only reflects the diversity of the communities in which we do business, but can also understand and respond to the needs of Canadians from all walks of life. And finally,
Cineplex
is a theatre environment that ensures that ALL Canadians are able to enjoy the thrill of going to the movies.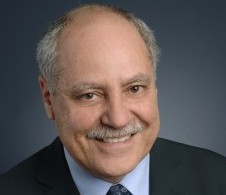 At Cineplex, we've built an award-winning culture by creating an equitable, supportive environment in which all employees can feel free to be themselves. We believe a safe, welcoming and open environment is best for all employees – and that includes members of the LGBT communities.
Ellis Jacob
President and CEO
Cineplex