Canadian Cancer Society (CCS)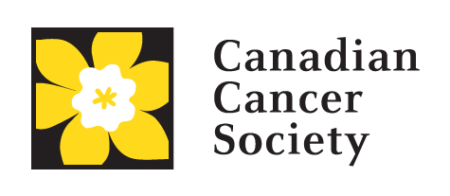 The Canadian Cancer Society (CCS) is a not-for-profit organization whose purpose is to unite and inspire Canadians to take control of cancer. We work tirelessly to save and improve lives. Thanks to our donors and volunteers, we're able to fund ground-breaking cancer research into all types of cancer, offer support services to help people better manage life with cancer, shape healthy public policies to prevent cancer and support those living with the disease, and offer trusted cancer information for all Canadians. 
Commitment to Diversity
As an employer, CCS believes in the power of our collective potential and strives to achieve a more diverse, inclusive and equitable workplace to empower and create opportunities for all. We welcome and encourage applications from all qualified candidates regardless of their gender, age, religion, race, ethnicity and nationality. This includes particularly equity deserving groups, such as members of the racialized and 2SLGBTQI+ communities, people living with disabilities, veterans and anyone who may contribute to the further diversification of CCS.
As an organization that serves all people in Canada who are affected by cancer, we believe everyone should have a fair and just opportunity to prevent, detect, treat, and live with and beyond cancer. That's why we strive to ensure our mission programs reflect our commitment to diversity, inclusion and equity. We aim to offer inclusive and accessible support programs and cancer information. We promote inclusive excellence across Canada's research ecosystem and fund research that seeks to advance health equity. And we advocate for equitable, timely access to high quality cancer care for everyone in Canada.
Vision for the Future
CCS's vision as it relates to diversity, inclusion, equity and belonging (DIBE) is to be a leading organization committed to embedding DIBE principles in all aspects of our culture and operations. We envision a society where all people in Canada can access equitable cancer prevention, care and support services, regardless of who they are or where they live.
In our ideal future, CCS will be a place where everyone feels valued and empowered to contribute to our mission. Our dedicated staff, volunteers and partners will represent the diversity of the communities we serve nationwide. We will prioritize the voices and needs of those historically marginalized in our society. Our commitment to DIBE will be reflected in all aspects of our work, including our policies, programs and initiatives. We will continuously monitor and evaluate our progress toward achieving our goals and be transparent and accountable to our stakeholders.
In this ideal future, CCS will be recognized as a leader in promoting health equity and social justice. Our commitment to DIBE and our work in this area will inspire and motivate others to take action toward building a more equitable and inclusive society. We believe that, together as a society, we can transform the future of cancer.
To explore job opportunities, please visit: Careers | Canadian Cancer Society