Blake, Cassels & Graydon LLP

As one of Canada's top business law firms, Blake, Cassels & Graydon LLP (Blakes) provides exceptional legal services to leading businesses in Canada and around the world.
COMMITMENT TO DIVERSITY
Blakes is committed to providing legal services with a workplace environment rich in perspectives, backgrounds and cultures. Diversity strengthens the Firm, making it more effective in competing in an international marketplace and representing our multinational client base. One way we do this is through Pride@Blakes, a network for lesbian, gay, bisexual, and transgender (LGBT) professionals at our Firm. The primary goal of Pride@Blakes is to support our LGBT professionals and to create better connections with our LGBT clients and the diverse communities in which we live and practise law.
VISION FOR THE FUTURE
Blakes is at the forefront of numerous initiatives that support positive change, improve the lives of those in need, and open communication in the workplace on important issues. From pro bono work and community involvement to equity and diversity, women's initiatives, and environmental awareness, Blakes believes in giving back and leading forward.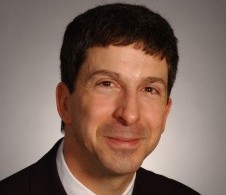 At Blakes, we understand that our words and actions affect our social and physical environment. We also understand that if we work together as a team, we can make a difference within our community and in our organization. I am very proud of our commitment to Pride@Blakes and to Pride at Work Canada.
Rob Granatstein
Firm Managing Partner
Blake, Cassels & Graydon LLP