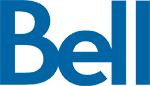 Bell is Canada's largest communications company, providing consumers and business customers with wireless, TV, Internet, home phone, small business and enterprise communications services. Bell Media is Canada's premier multimedia company with leading assets in television, radio, digital and out of home media.
COMMITMENT TO DIVERSITY
Bell is committed to fostering an inclusive, equitable, and accessible environment where all employees and customers feel valued, respected, and supported. We are dedicated to building a workforce that reflects the diversity of the communities in which we live and serve, and where every team member has the opportunity to reach their full potential. Bell's lesbian, gay, bisexual and transgender (LGBT) Network is an employee-led initiative established in 2009 to support a culture that makes Bell one of the best places to work. The network hosts internal and external events with industry leaders such as Pride at Work Canada and the Chambre de commerce gaie du Québec, focused on the importance of LGBT-inclusive workplaces.
VISION FOR THE FUTURE
Creating a workplace where everyone can reach their full potential, regardless of sexual orientation, gender identity and gender expression is and will continue to be a priority for Bell. We are very proud to be a Partner of Pride at Work Canada and recognize the strength in working with other leading organizations to help us achieve our diversity and inclusion goals.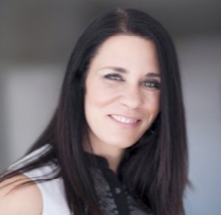 We know that by investing in diversity, we drive our employees' innovation and creativity, which in turn allows Bell to deliver best-in-class services to our customers. Through workplace initiatives such as the LGBT Affinity Network and our talent programs, we promote diversity of thought and become an even more inclusive place to work. That's why I am proud to be the Executive Sponsor of Bell's LGBT Affinity Network that provides support, networking opportunities and career development to employees across the country. It's a chance for proud Bell employees to show their pride
Kelly Parascandalo
Vice President, Field Services