Workshop: Bisexual Inclusion at Work [Partner only – EN]

Workshop: Bisexual Inclusion at Work [Partner only – EN]
September 13 @ 12:00 pm

-

1:00 pm
Wednesday, September 13, 2023, from 12 PM to 1 PM EDT – this event is exclusive for employees of our Proud Partners and Community Partners.
Live Captioning will be provided by 3 Play Media Canada.
This interactive webinar will explore the unique experiences of bisexual individuals in the workplace and provide emerging tools and strategies for creating a more inclusive work environment. Participants will have the opportunity to engage in discussions and activities to deepen their understanding of bisexuality, learn how to be better allies to the bisexual community, and gain insights into how to build a workplace culture that celebrates all forms of sexual orientation. Whether you are a member of the 2SLGBTQIA+ community, an ally, or an HR professional looking to improve your organization's diversity and inclusion practices, this workshop is for you. Don't miss this chance to learn, connect, and grow with like-minded individuals committed to making our workplaces more inclusive and welcoming for everyone.
Learning Objectives:
Understand the experiences and challenges faced by bisexual individuals in the workplace
Learn strategies to create a more inclusive work environment for bisexual employees
Identify actionable steps that can be taken to advance bisexual inclusion in your workplace
Audience:
Proud and Community Partners
Diversity, Equity, & Inclusion Professionals
Human Resource Professionals
Presenters: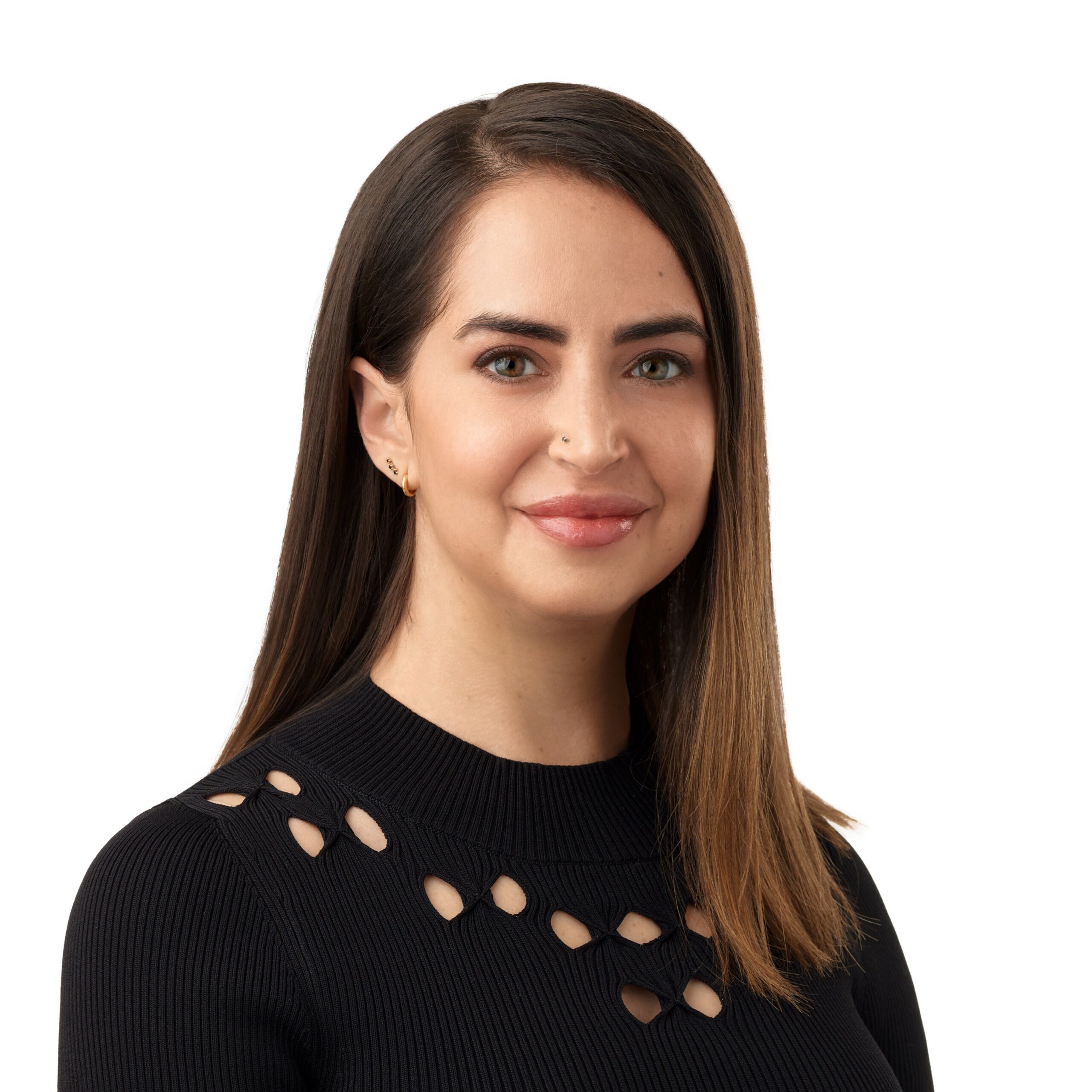 Taralyn Parr (she/they), Director of Diversity and Inclusion, McCarthy Tétrault LLP
Taralyn Parr is a dynamic and passionate advocate, dedicated to building an equitable, inclusive, and accessible future. As one of the lead architects of McCarthy Tetrault's award-winning EDI strategy, Inclusion Now, Taralyn has successfully operationalized forward-thinking strategies that have elevated the firm's EDI capacity.
Taralyn's approach is guided by her lived experience as a queer bisexual+, and over a decade of education in gender and workplace equity studies. Her expertise lies in collaborating with leadership, staff, educators, and community partners to develop research-driven solutions that prioritize equity for a more inclusive future of work. She has led initiatives that have transformed diversity data and analytics, embedded inclusive values into talent management practices and policies, increased the recruitment and retention of equity-deserving groups, and built cultural awareness, engagement, and a culture of allyship and belonging.
Taralyn's dedication to inclusion extends beyond the workplace. She is completing her Ph.D. at the University in Toronto in Adult Education, specializing in Workplace Learning and Social Change and Sexual Diversity Studies. Her dissertation project is exploring how bisexuals+ navigate visibility within the workplace and when in leadership positions. She also teaches in the School of Administrative Studies at York University, and serves as the Director of The Bisexual Research Group.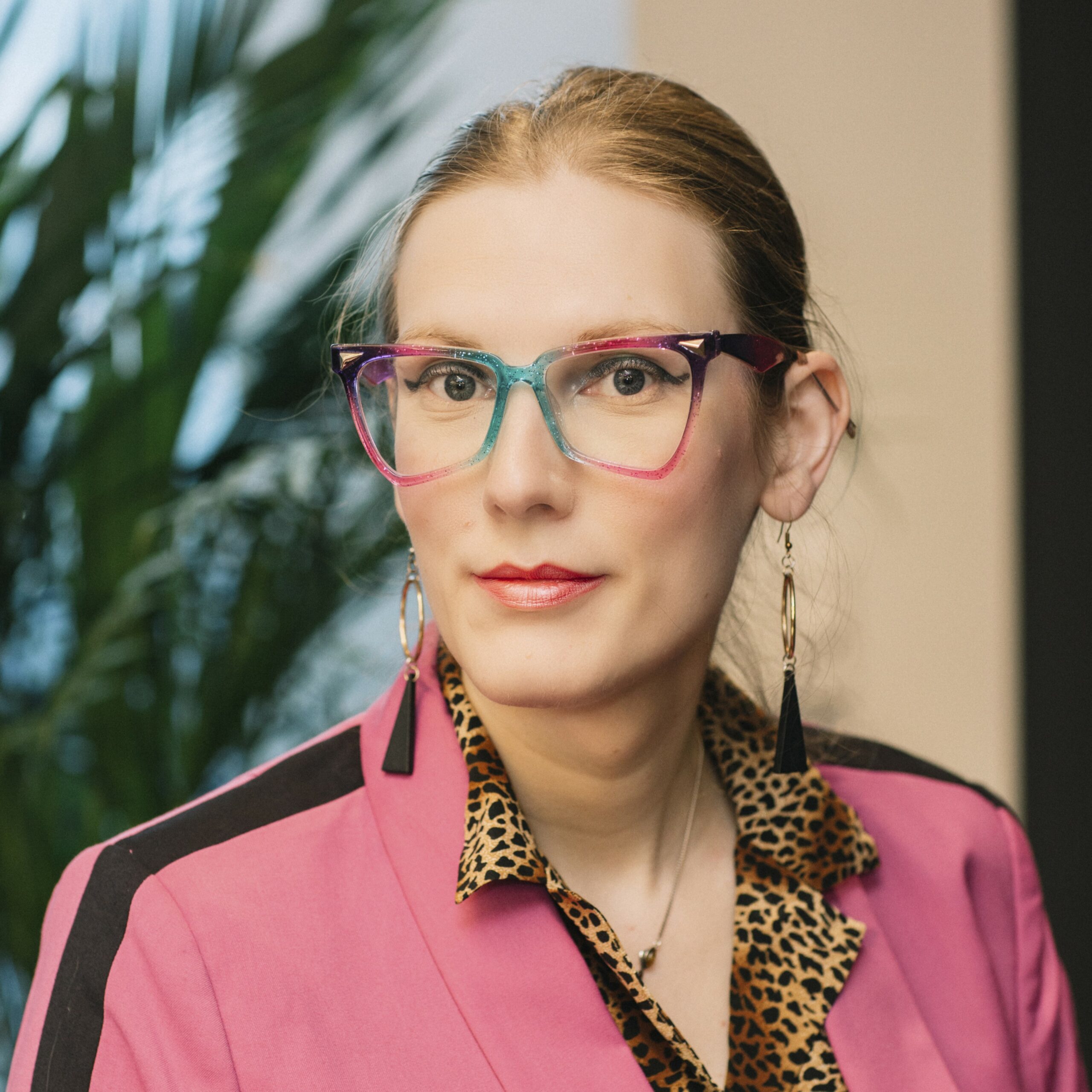 Jade Pichette (they/them), Director of Programs, Pride at Work Canada
Jade Pichette is an inclusion, diversity, equity, and accessibility (IDEA!) professional based in Tkarón:to/Toronto. Currently, Jade serves as the Director of Programs at Pride at Work Canada, where they work with over 250 large employers across Canada around gender expression, gender identity, and sexual orientation inclusion. Previously, Jade served as the Volunteer and Community Outreach Coordinator at the ArQuives, the Education Programs Coordinator at Kind Space, and an independent inclusion consultant. They are an Ásatrú Gythia (priestess) and interfaith advocate who was the first trans-feminine person to present at the Parliament of World Religions in 2018. Jade was one of the authors of Transitioning Employers: A survey of policies and practices for trans inclusive workplaces and is the cohost of the Uncovering Belonging Podcast. Jade has been named one of Future of Good's 2022 Young Impact Leaders, Toronto Metropolitan University's 2021 Pride Champions, and is a judge for the Canadian HR Awards. In their spare time they can be found geeking out over queer, trans, and Norse histories, firekeeping, and spending time with their chosen family.

Accessibility:
Spoken language: English
Live Captioning: English, automatic French translation provided by 3 Play Media Canada.
Format: Virtual (on Zoom)
Engagement type: participants invited to share using chat
Slidedeck available before the session for those with access needs.
Please register below additional accessibility requests. Any questions may be sent to info@prideatwork.ca.
Registration for this event has closed.
This event is exclusive for employees of our Proud Partners and Community Partners. If you would like to register after the deadline, please send an email to info@prideatwork.ca.