Webinar: Advancing Two-Spirit and Indigenous Inclusion in the Workplace [Partner-only – EN]

Webinar: Advancing Two-Spirit and Indigenous Inclusion in the Workplace [Partner-only – EN]
June 14 @ 12:00 pm

-

1:00 pm
Wednesday, June 14, 2023, from 12 PM to 1 PM EDT – this event is exclusive for employees of our Proud Partners and Community Partners.
Live Captioning will be provided by 3 Play Media Canada.
In honour of National Indigenous People's History Month, join us for a discussion focused on promoting the inclusion of Two-Spirit and LGBTQIA+ Indigenous employees in the workplace. Our expert presenter will provide valuable insights into the experiences of Two-Spirit and Indigenous LGBQTIA+ employees and jobseekers in accessing and retaining affirming employment, and share best practices for hiring and retaining 2SLGBTQIA+ Indigenous talent. Through this webinar, you will gain the knowledge and tools needed to create a more inclusive and respectful workplace culture for 2SLGBTIQA+ Indigenous employees.
Pride at Work Canada is proud to have the support of IGM Financial for this online event.

"IGM's Indigenous & 2SLGBTQIA+ BRGs have highlighted the powerful intersection of queer and Indigenous identities through their joint internal education and awareness efforts. Our support of this external event brings further awareness to the unique experiences of the two-spirit identity, and the important role queer Indigenous advocacy has played in the 2SLGBTQIA+ movement."
Kimberley Messer (she/her), VP, Diversity, Equity & Inclusion
Learning Objectives:
Gain a deeper understanding of the experiences of Two-Spirit and Indigenous LGBQTIA+ employees and jobseekers in accessing and retaining affirming employment
Learn practical strategies for creating a welcoming and supportive workplace culture that celebrates diversity and promotes inclusivity for Indigenous employees
Explore the impact of historical and systemic barriers on queer Indigenous peoples in the workplace and how to address and overcome these challenges
Audience:
All Employees
Diversity, Equity, & Inclusion Professionals
Human Resource Professionals
Accessibility:
Spoken language: English
Live Captioning: English, automatic French translation provided by 3 Play Media Canada.
Format: Virtual (on Zoom with use of additional tools like Slido)
Engagement Type: participants invited to share using chat
Slidedeck available before the session for those with access needs
Please register below additional accessibility requests. Any questions may be sent to info@prideatwork.ca
Presenter: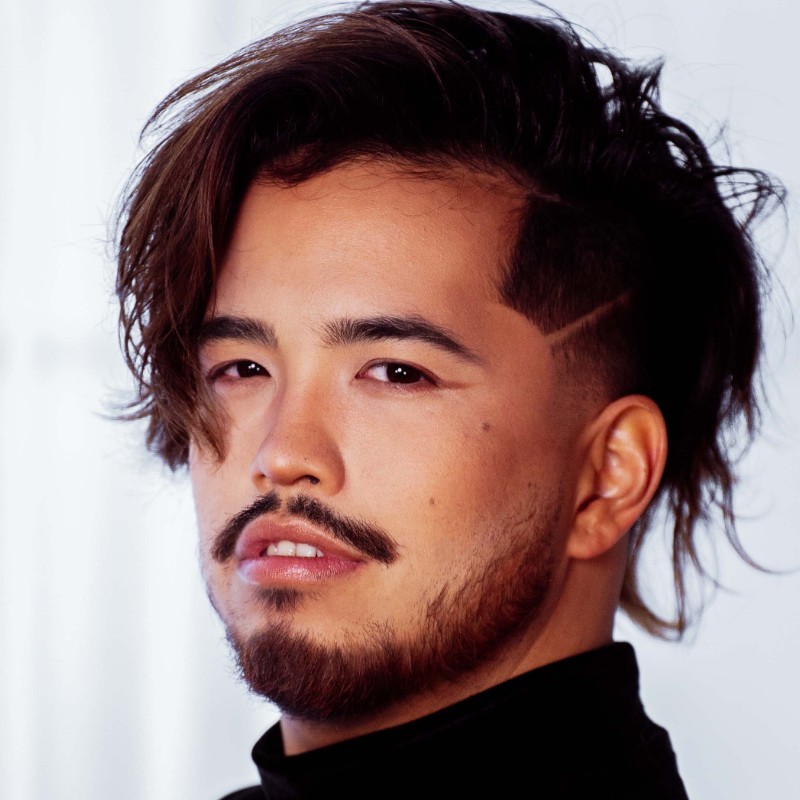 Tyler J Sloane (they/them), Multi-Disciplinary Artist, Performer, & Producer
Tyler J Sloane is a multi-disciplinary artist with a background in community engagement and queer activist facilitation in the workplace. Their artistic leadership has led them to guide rooms and art practices, as well as mentoring folks through their own art creation. In performance arts, this has surfaced primarily through their queer-based performance-act program 'It's All Queer Pride', which has held 33 participants with 25 guest facilitators within 4 cycles. Tyler's lead workshops in; Communal Mural Art Creation, Art's Professionalism, and Somatic & Mask Performance. Through this leadership journey, they've been mentored on the importance of queer and Indigenous history, which has risen in their DEI work where they've trained over 30+ organizations on Diversity, Equity, and Inclusion in the workplace with a focus on Indigenous 2-Spirit artists, queer history, and Trans-affirmation. Much of their work in the Diversity, Equity, and Inclusion sector was with the esteemed organization Elevate Equity, where they trained organizations in the sectors of; Cannabis, Black Youth-Leadership, Artpreneurship, and Sexual assault centres. With the majority of that number inclusive under the leadership of the Ontario Coalition for Rape Crisis Centres. Prior to this they held a role as Youth Facilitator alongside queer activist and legend leZlie Lee Kam in Buddies in Bad Time's intergenerational community series the Youth/Elder's project from 2020 to 2022, the project existing as both community conversation and a podcast series, while being a participant in the theatrical production of the project in 2017. Along with all this work they continue to support Indigenous community members through guest speaking with the organization Indigenous Friends.

This event is exclusive for employees of our Proud Partners and Community Partners. If you would like to register after the deadline, please send an email to info@prideatwork.ca.
Related Events