National Member Webinar: Responsible Use of Power

National Member Webinar: Responsible Use of Power
March 16, 2022 @ 12:00 pm

-

1:00 pm
Wednesday, March 16, 2022, from 12 PM to 1 PM EDT – this event is exclusive for employees of our Proud Partners and Community Partners.
Responsible Use of Power is a webinar that unpacks the nuances of systemic, personal and social power and explores how they can be used and misused in the workplace and in society at large. The session offers participants the opportunity to reflect on their own power and privilege. Led by the award winning educator and consultant Cicely Belle Blain, this training will be especially useful for those who are passionate about foster equitable spaces where power is redistributed in a meaningful and ethical way in office, virtual, job site, and social environments. Responsible use of power is crucial to changing existing structures of oppression and inequity.
Learning Objectives:
Understand the basics of systemic, social and personal power and identify them in your own life and work
Develop the tools to notice, address and problem solve ineffective and harmful uses of power
Strategize to create more equitable and responsible distributions of power in the workplace
Audience:
Diversity, Equity & Inclusion professionals
Employee Resource Group members
Community engagement professionals
Presenter: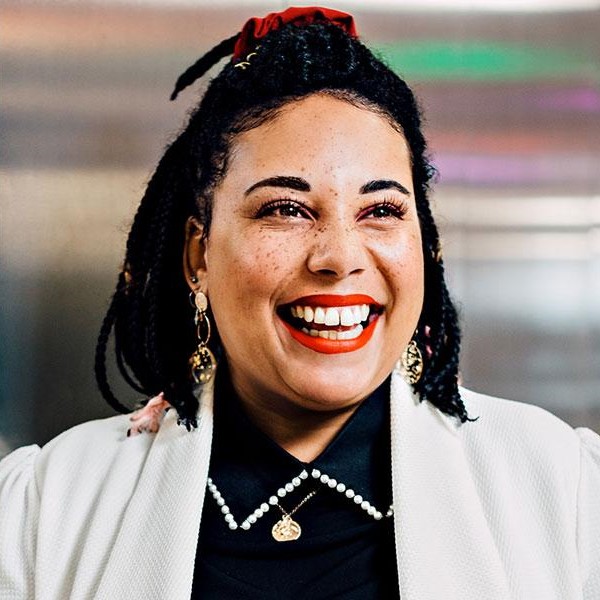 Cicely Belle Blain (they/them), CEO, Bakau Consulting

Cicely Belle Blain (they/them) is a Black, mixed, queer non-binary femme from London, United Kingdom now living on the lands of the Musqueam, Squamish, and Tsleil-Waututh people. They are the CEO Bakau Consulting, a social justice-informed diversity and inclusion consulting company that has served thousands of clients worldwide. They are most noted for founding Black Lives Matter Vancouver and subsequently being listed as one Vancouver's 50 most powerful people, BC Business's 30 under 30 and one of 150 Black women and non-binary people making change across Canada. Cicely Belle is an instructor in Executive Leadership at Simon Fraser University, the Editorial Director of Ripple of Change Magazine and the author of Burning Sugar (Arsenal Pulp Press, 2020).

Registration for this event has closed.
This event is exclusive for employees of our Proud Partners and Community Partners. If you would like to register after the deadline, please send an email to info@prideatwork.ca