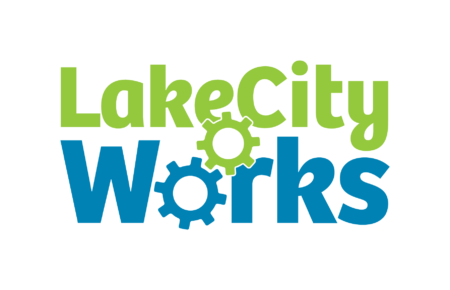 LakeCity Works
Nova Scotia
info@lakecityworks.ca
LakeCity Works
supports people with mental illness to build on their strengths and access work experience, education, and employment. We offer a variety of programs and services tailored to assist people living with mental illness. Our belief that employment represents a crucial step in the recovery process for the individuals we serve frames our comprehensive support-based platform. Over the years, our organization has seen continuous evolution, evolving from LakeCity Industries in 1982 to LakeCity Employment Services Association in 1986 and, most recently, to LakeCity Works in 2018. Today, we are an award-winning social enterprise managing multiple innovative ventures to benefit our community and environment. At every turn, we have been leaders and innovators in the field of mental health – supporting individuals living with mental illness wherever they may be in their recovery process.
Our Mission
LakeCity Works supports people living with mental illness to build on their strengths, take on responsibilities and access work experience, education and employment.
Our Values
COMMUNITY
LakeCity Works is a welcoming, compassionate place, where people feel they belong. We support individuals wherever they are, so they can feel safe to explore, share challenges and celebrate successes. We are open to partnership and collaboration with a diverse range of people and organizations to create a more accepting and inclusive employment community.
CREATIVITY
LakeCity Works offers an inviting environment, where people feel free to experiment and share ideas, regardless of outcome. We all have the freedom to be creative and impact change. Nothing is off the table, and there is no such thing as a bad idea.
INTEGRITY
At LakeCity Works, we are committed to living our values every day. We place our clients, employees and community at the forefront of everything we do, serving them to the best of our ability. We are recognized for our integrity, connecting with like-minded organizations, wherever possible. We strive to create a workplace in which everyone is valued and respected. We are true to ourselves and what we set out to do.
MAKING A DIFFERENCE
At LakeCity Works, we are humbled and gratified by the impact of our efforts. We know we are making positive change in the world because we hear it every day from our clients, employees and stakeholders. We see it in the success of clients coming through our enterprises and going out to the community. We are proud of the contribution we are making, helping people achieve healthy minds and healthy lives.
LEADERSHIP
LakeCity Works clients and employees inspire each other to live and work to the best of their ability. Their example makes LakeCity a leader in the broader community, motivating other organizations to continuously improve. We have complete confidence in our vision – creating positive change where necessary and keeping what we know is working. We strive for excellence, implementing best practices that lead to greater independence. We look to the community for those beacons, mentors and bright lights that will inspire and guide our work.