SYSTEMS INTEGRATOR 2 (Toronto, ON, CA, M5V 3C6)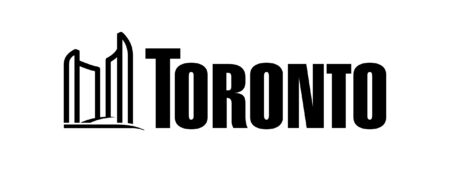 City : Toronto
Category :
Industry : Government
Employer : City of Toronto
Job ID: 33553
Job Category: Information & Technology 
Division & Section: Shelter, Support & Housing Admin, SSHA Program Support
Work Location: Metro Hall - 55 John St. Toronto, ON
Job Type & Duration: Full-time, 2 Permanent Vacancies
Hourly Rate and Wage Grade: $42.72- $46.81
Shift Information: Monday to Friday, 35 hours per week 
Affiliation: L79 Full-time
Qualified List: Eligibility List will be established. For applicability and duration, see below.
Number of Positions Open: 2
Posting Period: 09-Mar-2023 to 23-Mar-2023
This position is responsible for gathering requirements and implementing systems that will be developed for the Shelter, Support and Housing Administration Division.
Major Responsibilities
Conducts testing of programs and systems for unit, system, performance, usability, user acceptance, including AODA, disaster recovery and implementation tests

Prepares test strategy, test cases and test scripts for system, performance, usability, AODA and acceptance testing of system solutions developed

Prepares test data

Participates in walk-through of deliverables to identify potential problems

Prepares implementation and rollout strategies and plans

Prepares documentation for systems to facilitate transfer of knowledge

Conducts feasibility studies on business opportunities and challenges

Assesses, analyzes, evaluates and recommends process and policy alternatives

Provides inputs on improvements to current business environment and processes

Recommends improvements to current methodology, process, standards, and policies

Liaises and coordinates with internal and external groups on accomplishment of deliverables

Facilitates collection of business requirements and build consensus amongst clients on accomplishment of deliverables

Prepares Business Case, Business Requirements, Gap Analysis, Logical Data Models and Design documents for proposed solutions

Provides inputs to Data Management teams on transformation of clients' business requirements as represented by logical data models into physical data models

Provides inputs to "Go/No Go" cut-over decisions, e.g. roll-outs

Travels to off-site locations
Key Qualifications:
Your application must describe your qualifications as they relate to:
University degree in computer science or related discipline, or the equivalent combination of education and relevant experience working on large scale technology projects.

Extensive experience preparing and executing unit, user acceptance and system testing of large scale technology applications.

Considerable Experience assessing and reviewing business processes to identify options, best practices, and opportunities for process re-engineering.

Experience in preparing, organizing, and presenting project documentation (e.g. user manuals, feasibility studies, gap analyses, impact assessments, project plans).

Experience facilitating sessions to identify business and technical requirements as well as modelling of business processes.

Experience in structured analysis and component based design.

Considerable experience using ALL of the following: Test management software (HP-ALM), MS Office or MS Visio.
You must also have:
Ability to effectively communicate orally and in writing.

Proven technical skills to develop effective, high performance solutions to meet complex application requirements.

Strong analytical and problem solving skills, listening and interacting skills are essential.

Ability to work effectively with a group of multidisciplinary staff in a project team setting.

Ability to work with competing demands, prioritize and meet deadlines.

Knowledge of current and emerging technologies relating to automated testing, data warehousing, e-services, quality assurance tools, data retention and document management.

Customer service skills working with clients, service providers, the general public and/or staff to address service inquiries, requests and/or complaints.
Equity, Diversity and Inclusion
The City is an equal opportunity employer, dedicated to creating a workplace culture of inclusiveness that reflects the diverse residents that we serve. Learn more about the City's commitment to employment equity.
Accommodation
The City of Toronto is committed to creating an accessible and inclusive organization. We are committed to providing barrier-free and accessible employment practices in compliance with the Accessibility for Ontarians with Disabilities Act (AODA). Should you require Code-protected accommodation through any stage of the recruitment process, please make them known when contacted and we will work with you to meet your needs. Disability-related accommodation during the application process is available upon request. Learn more about the City's Hiring Policies and Accommodation Process.