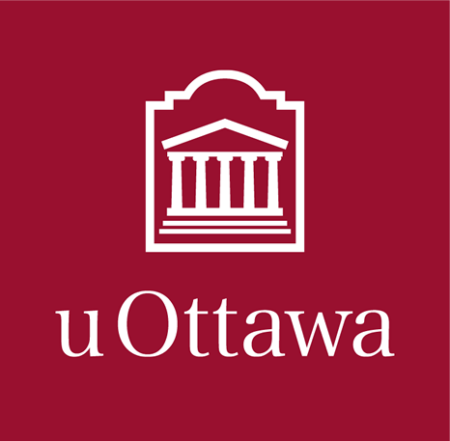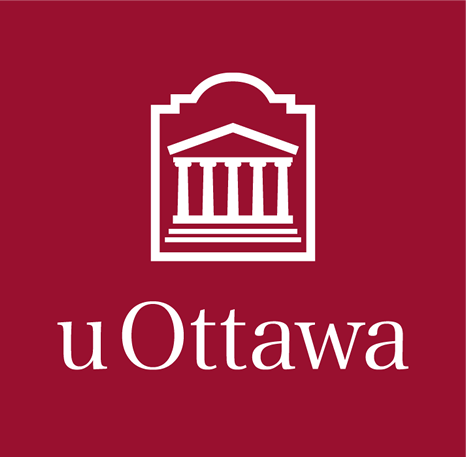 City : Ottawa
Category : Temporary Assignment or Contract
Industry : Education
Employer : University of Ottawa
*Job title under review
The University of Ottawa—A crossroads of cultures and ideas
The University of Ottawa is home to a dynamic community of over 50,000 students, faculty and staff, who live, work and study in both French and English. Our campus is a crossroad of cultures and ideas, where bold minds come together to inspire game-changing ideas. We believe in the power of representation, and that increasing the diversity of our faculty and staff supports this objective. Our goal is to provide students with the best possible learning experience, in an environment that reflects the diversity of its people, their ideas, and their identities.
We are one of Canada's top 10 research universities—our professors and researchers explore new approaches to today's challenges. One of a handful of Canadian universities ranked among the top 200 in the world, we attract exceptional thinkers and welcome diverse perspectives from across the globe. Our employees come together around the shared purpose of constant improvement, personal development, service excellence, teamwork and a passion for learning with a desire to make uOttawa and the world a better place. Everyone's contributions are valued, we all play a part in making uOttawa a world-class institution. Most importantly, we make it possible for you to achieve your full potential. Because at uOttawa, you belong!
About Information Technology
Information Technology is a dynamic and collaborative environment. We are focused on prioritizing and optimizing technological investments that facilitate the best student experience, as well as the activities of faculty, researchers and staff. Our greatest strength are the people working with us. People like you, professionals eager to flex their intellectual muscle and achieve new heights in their career. Working here gives you access to a great IT environment, rich with a diverse range of platforms, products, and services. This is a place where innovative ideas are welcome.
In a nutshell: working here is challenging and rewarding. It'll bring out the best of you. We want people that have the drive to advance IT in higher education. We have the technologies to keep your inner fires burning, and benefits that can help you sustain a better lifestyle. And all this minutes away from gyms, the Byward Market, downtown, and the Rideau Canal at lunch time for runners and skaters.
Position Purpose
Reporting to the Information Technology Manager, installs, configures and maintains the server infrastructure and systems to support and improve the efficiency of the organization's operations. Ensures that the IT assets for its designated group or team are managed in a manner that maximizes the use of the University's technical resources and ensures the stable, secure and consistent performance of the infrastructure.
In this role, your responsibilities will include:
System installation and configuration: Installs and configures the servers and systems to ensure full and proper system functionality within the existing infrastructure. Gathers and evaluates client needs, analyzes systems requirements, evaluates vendor supplied applications, develops recommendations, and implements accordingly. Modifies the configuration of existing components, as necessary, to maintain or improve functionality and to facilitate the easy retrieval of information by others.
System maintenance and repair: Identifies diagnoses and develops solutions, including system patches or version upgrades, to repair and resolve technical issues with the server infrastructure systems in a timely manner. Maintains core application infrastructure, including virtual servers, networks and firewalls.Acts as an escalated level (or highest level in some faculties/services) of support for other technicians/analysts to resolve complex server infrastructure issues.
Documentation: Prepares reports and policies to ensure reliable system documentation is available to assist others in making effective, informed decisions. Develops application documentation requirements for functions, modifications, backups and operating procedures. Develops documentation representing the current configuration of the server infrastructure of the systems for the designated faculty/service.
Security services: Investigates security breaches, recommends corrective actions and implements security measures to ensure the server infrastructure is properly configured to safeguard against unauthorized access.
Capacity analysis: Conducts capacity planning studies, including research into the current and future capacity, capability and performance of the University's server infrastructure in order to ensure they are continuously able to support the University's needs. Analyzes system workflow and develop programs to optimize the performance of the University's server infrastructure and systems.
What you will bring:
University degree in Computer Science/Information Technology or related field or an equivalent combination of education and experience.
Minimum 5 years of experience supporting large scale server infrastructure systems in a multi-platform environment.
Knowledge of programming and operating systems principles.
Knowledge of server infrastructure, systems architecture and maintenance.
Knowledge of multiple programming languages.
Knowledge of computer security and access principles and best practices.
Knowledge of the University's IT policies, procedures and standards.
Experience in configuration of complex servers and systems.
Experience in virtualization technologies, storage, and systems administration.
Experience working in a customer service environment.
Analytical skills to diagnose and repair server infrastructure system problems.
Organizational skills to prioritize work and meet multiple strict deadlines.
Ability to communicate technical concepts in a non-technical manner.
Bilingualism – French and English (spoken and written).
Key Competencies at uOttawa:
Here are the required competencies for all of our employees at uOttawa:
Planning: Organize in time a series of actions or events in order to realise an objective or a project. Plan and organize own work and priorities in regular daily activities.
Initiative: Demonstrate creativity and initiative to suggest improvements and encourage positive results. Is proactive and self-starting. Show availability and willingness to go above and beyond whenever it is possible.
Client Service Orientation: Help or serve others to meet their needs. This implies anticipating and identifying the needs of internal and external clients and finding solutions on how to meet them.
Teamwork and Cooperation: Cooperate and work well with other members of the team to reach common goal(s). Accept and give constructive feedback. Able to adjust own behaviour to reach the goals of the team.
#LI-Hybrid