Spare Driver – Car Compound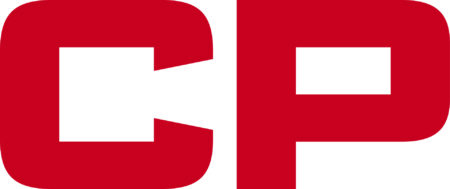 City : Montreal, QC, CA
Category : Other
Industry : Transportation
Employer : Canadian Pacific
Req ID: 100723

Department: Market Strategy & Asset Management

Job Type: Full-Time

Position Type: Union

Location: Montreal, Quebec

Country: Canada

% of Travel: 0-10%

# of Positions: 3

Job Available to: Internal & External
Canadian Pacific is a transcontinental railway in Canada and the United States with direct links to major ports on the west and east coasts. CP provides North American customers a competitive rail service with access to key markets in every corner of the globe. CP is growing with its customers, offering a suite of freight transportation services, logistics solutions and supply chain expertise. Visit cpr.ca to see the rail advantages of CP. For more on our purpose, culture, and strategy, visit cpr.ca/en/about-cp.
PURPOSE OF THE POSITION:
As a Driver - Car Compound there are three main functions you will perform to support the St. Luc Auto Compound, as well as other related duties as required.
POSITION ACCOUNTABILITIES:
Ensure 

all work cards are identified to driver number;

Conduct visual inspection of assigned vehicle and ensure the vehicle is properly stocked for the days work;

Load and unload railcars on designated tracks, and within designated parking zones; 

Pick up team members and continue to unload railcars on the track until all railcars are empty;

Maintain work instruction generated by Supervisor;

Work in accordance with team members to opens railcar doors and install bridge-plates between railcars;

Unchain bi-level and tri-level railcars on the track;

Other related duties as required. 
POSITION REQUIREMENTS:
Must possess a High School Diploma or GED equivalent;

Must posses a Class 5 drivers license; 

Must possess advanced reading and writing skills, including the ability to follow more advanced written instruction and/or training in skills such as driving;

Must be bilingual (French & English);

Must have precise use of hands and hand-eye coordination.
ADDITIONAL INFORMATION:
As an employer with national presence, the possibility does exist that the location of your position may be changed based on organizational requirements.
Background Investigation:
The successful candidate will need to successfully complete the following clearances:     
Criminal history check

Reference check

Education verification
CP is an equal opportunity employer committed to the principles of employment equity and inclusion. We welcome applications from all qualified individuals. All applicant information will be managed in accordance with the federal Personal Information Protection and Electronic Documents Act ("PIPEDA").