Site Reliability Engineer II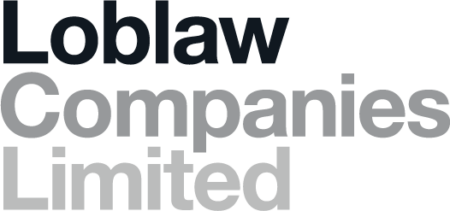 City : Brampton, Ontario
Category : Full time
Industry : Technology
Employer : Shoppers Drug Mart®
Referred applicants should not apply directly to this role.
All referred applicants must first be submitted through Workday by a current Loblaw Colleague.
Come make your difference in communities across Canada, where authenticity, trust and making connections is valued – as we shape the future of Canadian retail, together. Our unique position as one of the country's largest employers, coupled with our commitment to positively impact the lives of all Canadians, provides our colleagues a range of opportunities and experiences to help Canadians Live Life Well®.

At Loblaw Companies Limited, we succeed through collaboration and commitment and set a high bar for ourselves and those around us. Whether you are just starting your career, re-entering the workforce, or looking for a new job, this is where you belong. 
Does working with some of Canada's most talented minds in innovation supporting retail, digital consumer solutions and analytical platforms excite you? Loblaw Technology powers some of Canada's most game-changing retail solutions, giving our customers the ability to live their lives well.
Come work with a team that values diverse ideas, fosters a culture of inclusion and develops our talent from within. Loblaw Technology gives you the chance to excel, and helps you to strive for success in a big way. Keep reading to learn more!
Site Reliability Engineer
As a Site Reliability Engineer, you will be responsible for the architecture, maintenance, and development of tools to ensure the reliability of our applications. Working as part of the Loblaw Technology SRE Team, you will collaborate with multiple engineering teams across various verticals. Your primary goal will be to aid adoption of cloud native solutions, develop tools and capabilities which helps us to build better and more resilient systems.
What You'll Do:
Design, architect, and develop cloud native solutions using services like Kubernetes, AppEngine, Cloud Functions, CloudSql, Pub/Sub on Google Cloud Platform and Azure
Be a subject matter expert in at least one area of business or tooling, and be responsible for diving deep into code, presenting new ideas to leadership, and sharing knowledge with the team and broader organization
Identify and diagnose deficiencies related to existing frameworks, tools and processes, and recommend creative solutions to reduce waste and continuously improve
Build and own infrastructure through code, maintain our high-quality code base by performing code reviews, and work closely with development teams to automate CI/CD pipelines to remove repetitive processes and simplify operational needs
What you Bring:
Hands-on experience with software engineering, computer science, computer engineering or related technical field (experience programming in Java, Python, or GO is asset)
Passionate for troubleshooting technical problems and automating solutions to reduce manual toil
Inspired by working with both a Development and SRE mindset (i.e. software and infrastructure)
Comfortable with Cloud Native platforms (knowledge of Google Cloud Platform is an asset)
An enthusiastic sense of ownership and a desire to build things from scratch
What Loblaw Offers You
We offer flexibility and balance, and an environment that sets you up for success no matter where your workspace is located.
Here, you will find a great team to help you achieve your goals as you help us achieve ours! Work in our fast-paced, exciting Technology environment, helping our stores, colleagues and customers every day.
Loblaw colleagues also enjoy:
Work Perks Program
On-site GoodLife Fitness, Basketball & Volleyball courts, Ice Rink, Groceries delivered to work via PC Express, Dry Cleaning services (1PCC Office)
Tuition Reimbursement & Online Learning
Pension & Benefits
Paid Vacation
If you're up to the challenge, then we would love to hear from you. Apply today, and get the process started.
Loblaw recognizes Canada's diversity as a source of national pride and strength. We have made it a priority to reflect our nation's evolving diversity in the products we sell, the people we hire, and the culture we create in our organization. At Loblaw, we celebrate diversity and strive to build a culture of inclusion where differences are embraced, valued and supported. We are committed to being an equal opportunity employer and encourage people from all backgrounds and identities to apply to our jobs. Accommodation in the recruitment, assessment, and hiring process is available upon request for applicants with disabilities.
We thank all candidates for their interest but please note, those candidates who meet the minimum requirements for the position will be contacted.
Our commitment to Sustainability and Social Impact is an essential part of the way we do business, and we focus our attention on areas where we can have the greatest impact. Our approach to sustainability and social impact is based on three pillars – Environment, Sourcing and Community – and we are constantly looking for ways to demonstrate leadership in these important areas. Our CORE Values – Care, Ownership, Respect and Excellence – guide all our decision-making and come to life through our Blue Culture. We offer our colleagues progressive careers, comprehensive training, flexibility, and other competitive benefits – these are some of the many reasons why we are one of Canada's Top Employers, Canada's Best Diversity Employers, Canada's Greenest Employers & Canada's Top Employers for Young People.
If you are unsure whether your experience matches every requirement above, we encourage you to apply anyway. We are looking for varied perspectives which include diverse experiences that we can add to our team.

We have a long-standing focus on diversity, equity and inclusion because we know it will make our company a better place to work and shop. We are committed to creating accessible environments for our colleagues, candidates and customers. Requests for accommodation due to a disability (which may be visible or invisible, temporary or permanent) can be made at any stage of application and employment. We encourage candidates to make their accommodation needs known so that we can provide equitable opportunities.  
 
Please Note:
Candidates who are 18 years or older are required to complete a criminal background check. Details will be provided through the application process.