Senior Developer, Cloud Engineering -VM Ware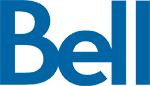 City : Montreal, Quebec
Category : Technology
Industry : Telecommunications
Employer : Bell
As the largest high-tech team in Canada, Network and Technology Services builds cutting edge fibre and 5G networks that drive how Canadians connect with each other and the world! Our team is at the forefront of developing Bell's leading products and services: Fibe TV and Internet, Wireless, Smart Home, cloud, security and IoT. We enable the delivery of the best content from Crave, TSN/RDS, iHeart Radio and dozens of other leading media properties to our customers any time, on any device. 
About the Team
Our Network team plans, designs, builds and operates Bell's multi-billion dollar networks, including the continued expansion of our fibre optic network, HSPA+ and LTE — Canada's largest and fastest wireless network.
The service we provide is the foundation of Bell's competitive advantage and a critical step towards achieving Bell's goal to be recognized by customers as Canada's leading communications company.

The VMware team is responsible for the on-prem VMWare infrastructure as well as the offer in Public Cloud which includes: Technology selection, implementation, automation, life cycle, support, onboarding and helping Applications Owners to select best infrastructure (private or public cloud).
Key Responsibilities
• Assist the Product Owner and other VMware team members in preparing the infrastructure for Cloud implementation and migrations (private to public)
• Design, code, test and deliver the services and functions with production quality
• Contribute to implement good software development practices: continuous integration (CI), continuous deployment (CD), static code analysis, test automation (TDD), etc.
• Actively participate to implement DevOps concepts.
• Define requirements and specifications with internal groups in an Agile setting (Epics and User Stories)
• Perform the technology watch; contribute to the strategy and evolution of existing services, as well as future architecture evolution around communication platforms.
Critical Qualifications
• BS Degree in Computer Science or Information Science
• 4+ years of technical or operation experience in network or IT
• Expertise in VMware Cloud Director service
• Expertise in Google Cloud VMware Engine (GCVE)
• Expertise in Hybrid Cloud Extension (HCX)
• Knowledge of VMWare
• Knowledge of NetApp Storage Cloud Volume Service (CVS)
• Knowledge of Networking
• Strong interpersonal, oral and written communication skills, with a good sense of humour
• Team player who always put the interest of the team above all other priorities
• Strong aptitude to recognize opportunities for improvement in day-to-day work and take appropriate actions
• Excellent analytical, problem solving and decision making skills with a strong attention to detail
• Strong time management skills and work ethic (highly motivated) to manage multiple projects/accountabilities
Preferred Qualifications
Agile / DevOps / Lean / Six Sigma experience

Experience in building infrastructure

Network certification
#Tech
#Talent
#Indeed
​#EmployeeReferralProgram
 
Adequate knowledge of French is required for positions in Quebec. 
 
Additional Information:
Position Type: Management 
Job Status: Regular - Full Time 
Job Location: Canada : Ontario : Toronto || Canada : Ontario : Mississauga || Canada : Ontario : Ottawa || Canada : Quebec : Montreal 
Flexible work profile: Mobile 
Application Deadline: 06/17/2023 
 
Please apply directly online to be considered for this role.  Applications through email will not be accepted.

At Bell, we don't just accept difference - we celebrate it. We're committed to fostering an inclusive, equitable, and accessible workplace where every team member feels valued, respected, and supported, and has the opportunity to reach their full potential. We welcome and encourage applications from people with disabilities.

Accommodations are available on request for candidates taking part in all aspects of the selection process. For a confidential inquiry, simply email your recruiter directly or recruitment@bell.ca to make arrangements. If you have questions regarding accessible employment at Bell please email our Diversity & Inclusion Team at inclusion@bell.ca.

Created: Canada, ON, Toronto
 
Bell, one of Canada's Top 100 Employers.