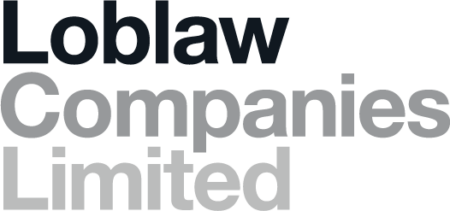 City : Brampton, Ontario
Category : Full time
Industry : Product Development
Employer : Shoppers Drug Mart®
Referred applicants should not apply directly to this role.
All referred applicants must first be submitted through Workday by a current Loblaw Colleague.
Come make your difference in communities across Canada, where authenticity, trust and making connections is valued – as we shape the future of Canadian retail, together. Our unique position as one of the country's largest employers, coupled with our commitment to positively impact the lives of all Canadians, provides our colleagues a range of opportunities and experiences to help Canadians Live Life Well®.

At Loblaw Companies Limited, we succeed through collaboration and commitment and set a high bar for ourselves and those around us. Whether you are just starting your career, re-entering the workforce, or looking for a new job, this is where you belong. 
Our Senior Designers are more than just stellar creatives, they are solution-oriented thinkers who understand the power of brand strategy and how to distil strategic positioning into creative work that communicates to our customers. You understand the role of packaging and its power in storytelling. You have a customer-centric approach and are comfortable flexing between executional design and big-picture creative development.
Accountabilities:
Packaging Design Execution
Communicate the brand, product story and highlight selling features through design
Create and ideate design material (layout, typographic composition, imagery, etc) and all other design activities within prescribed timelines
Present design concepts to Product Teams and Leadership; interpret and incorporate feedback
Comfortable making design decisions while maintaining brand guardrails
Ability to flex across a wide range of brands and categories
Creative Development
Ability to transform conceptual ideas into design solutions that solve complex challenges
Responsible for the accuracy, completion, and timely delivery on creative briefs in partnership with the Product Teams
Push creative to get to the new and unexpected
Internal and External Partner Management and Development
Ownership of the photography and illustration process including photo direction and collaboration with external illustrators and photography partners
Collaborate with Product Teams to execute product strategy through visual communication while pushing the level of creative
Collaborate with cross functional teams to deliver on business requirements
Partner in project health, ensuring that projects are delivered on time and on brand
Ownership and management of assigned product categories while providing leadership to freelancers as brand and category expert
Process Management and Development
Use project management to problem solve key issues as required
Drive towards performance targets
Flexible mindset and approach
Role Requirements:
Bachelors degree in related field
5+ years of experience in packaging design
In-depth knowledge of Adobe Creative Suite on Mac platform
Impeccable taste, craftsmanship and attention to detail
Proactive problem solver who can decipher a problem and takes the initiative to solve it
Takes ownership and accountability of projects
Ability to work independently while working within larger team towards a common vision
Our commitment to Sustainability and Social Impact is an essential part of the way we do business, and we focus our attention on areas where we can have the greatest impact. Our approach to sustainability and social impact is based on three pillars – Environment, Sourcing and Community – and we are constantly looking for ways to demonstrate leadership in these important areas. Our CORE Values – Care, Ownership, Respect and Excellence – guide all our decision-making and come to life through our Blue Culture. We offer our colleagues progressive careers, comprehensive training, flexibility, and other competitive benefits – these are some of the many reasons why we are one of Canada's Top Employers, Canada's Best Diversity Employers, Canada's Greenest Employers & Canada's Top Employers for Young People.
If you are unsure whether your experience matches every requirement above, we encourage you to apply anyway. We are looking for varied perspectives which include diverse experiences that we can add to our team.

We have a long-standing focus on diversity, equity and inclusion because we know it will make our company a better place to work and shop. We are committed to creating accessible environments for our colleagues, candidates and customers. Requests for accommodation due to a disability (which may be visible or invisible, temporary or permanent) can be made at any stage of application and employment. We encourage candidates to make their accommodation needs known so that we can provide equitable opportunities.  
 
Please Note:
Candidates who are 18 years or older are required to complete a criminal background check. Details will be provided through the application process.