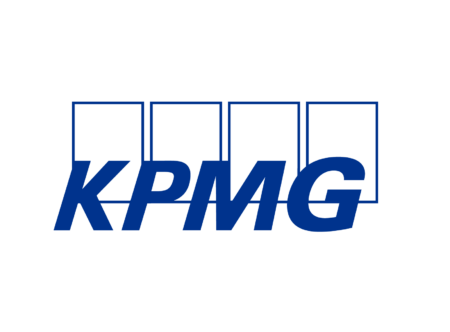 City : Calgary
Category : Audit
Industry : Finance
Employer : KPMG
Overview
At KPMG, you'll join a team of diverse and dedicated problem solvers, connected by a common cause: turning insight into opportunity for clients and communities around the world.
The opportunity
Are you a talented audit professional interested in career opportunities abroad? KPMG in Canada is looking for Senior Accountants like you to join our audit practice across the country.
Experience everything living and working in Canada has to offer while continuing to grow your audit career as part of an amazing team of professionals.
At KPMG, we're focused on driving the future of audit. We're making cutting-edge technological changes to traditional practices to increase audit quality and ensure our teams are able to provide deeper insights to our clients. Our forward-thinking culture values innovation and empowers our people to expand and adapt their skills which are invaluable in our rapidly changing world.
As Canada prepares for a new reality coming out of the COVID-19 pandemic, there is a clear necessity in this moment to rethink how we can rebuild our infrastructure, economy and society for a more resilient, sustainable and equitable future. We are leading the way with our sustainability commitments and embedding ESG into everything that we do.
What you will do
Conduct external financial statement audits.

Leadership of field engagement teams as well as coaching and mentoring junior staff members.

Perform analysis of complex accounting issues.

Perform financial and systems analysis.

Develop and maintain relationships with clients.

As an Audit professional, you will provide a service that represents a high-value mark[SK1] for our firm, helping companies assess their risk as they work to ensure transparency across their operations.




What you bring to the role
Strong verbal and written communication skills.

Excellent project management, teamwork and interpersonal skills.

Ability to work both independently, with little supervision and within a team environment.

Effectively monitors multiple or complex projects regularly to check how they are progressing against deadlines and budget.

Excellent client service skills and the ability to maintain strong client relationships.

Dedication and motivation to achieve high standards of client service and professional in the performance of duties.

Strong IFRS and/or ASPE, or equivalent framework, knowledge.




SOX/PCAOB audit experience and/or previous use of Tax Prep and Caseware programs would be highly beneficial.

Uses previous experience and technical knowledge to the benefit of the client.

Successful completion of the CFE and working towards a CPA designation.

2 - 3 years post graduate experience in a public practice firm

Experience in a sustainability/environmental related field, including experience of preparing, assuring or advising on sustainability reporting for large financial institutions considered an asset.
Keys to your success:
KPMG individuals Deliver Impact | Seek Growth | Inspire Trust and understand that a diverse workforce enables us to deepen relationships and strengthen our business.
Providing you with the support you need to be at your best
For more information about KPMG in Canada's Benefits and well-being, click here.
Our Values, The KPMG Way
Integrity, we do what is right | Excellence, we never stop learning and improving | Courage, we think and act boldly | Together, we respect each other and draw strength from our differences | For Better, we do what matters
KPMG in Canada is a proud equal opportunities employer and we are committed to creating a respectful, inclusive and barrier-free workplace that allows all of our people to reach their full potential. A diverse workforce is key to our success and we believe in bringing your whole self to work. We welcome all qualified candidates to apply and hope you will choose KPMG in Canada as your employer of choice. For more information about Inclusion, Diversity & Equity in Recruitment, please click here.
For general recruitment-related inquiries, please contact the HR Delivery Centre at cafmcdnhrsthotline@kpmg.ca.
If you have a question about accessible employment at KPMG, or to begin a confidential conversation about your individual accessibility or accommodation needs through the recruitment process, we encourage you to contact us at cafmcdnhrsthotline@kpmg.ca or phone: 416-777-8002 or toll free 1-888-466-4778.