Project Manager, WFM BTS / BST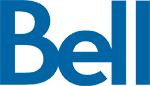 City : Boucherville, Quebec
Category : Customer Experience
Industry : Telecommunications
Employer : Bell
Carry the legacy of Bell. Be a part of the company helping the world connect better. By choosing Bell Technical Solutions, you will be choosing a career and not just a job. By nurturing talent and providing infinite growth opportunities, Bell Technical Solutions continuously aims to bring about an instrumental change in careers, lives and dreams. Join us today to discover the personal touches behind the infinite web of communications services and let us make it right, make it personal and make it better. 
Are you looking to join a dynamic, innovative, communications company who is commitment to creating a thriving, prosperous and more connected world? If so, we would love to tell you our story. 
Job Overview
The Project Manager, WFM is responsible for achieving the business strategies and tactical plans through delivering projects. This entails coordinating people and processes to ensure that our projects are delivered on time and produce the desired results. You will be the go-to person for everything involving a project's organization and timeline. The successful candidate will work closely with WFM/Logistics/Control Center teams as well as our IT teams in order to develop and deploy solutions.
Key Responsibilities
Lead and deliver projects that aim to support

the strategic

initiatives of the business

Develop project scopes, requirements, and objectives, involving all relevant stakeholders and ensuring technical feasibility

Build business cases to justify new projects and ideas

Develop a detailed project plan to track progress

Use appropriate verification techniques to manage changes in project scope and schedule

Measure project performance using appropriate systems, tools and techniques

Manage the relationship with the client and all stakeholders

Create and maintain comprehensive project documentation

Present regularly to stakeholders of all types including unionized employees, managers, and executives

Manages and develops project delivery coordinators and support them in their initiatives
Critical Qualifications
2 - 3 years of people-management experience

1-2 years of Project Management experience

Strong leadership skills and business acumen

Superior customer relationship skills

Ability to work with a diverse workforce
Preferred Qualifications
Bilingual English + French an asset

Ability to foster relationships with internal customers

Adapts to unexpected or changing conditions

Offers creative solutions to problems

Ability to meet deadlines and work under pressure

Strong attention to detail and superior analytical skills

Excellent written and oral communication skills

Ability to work in a team environment

Demonstrate strong interpersonal skills

Excellent in Word, Excel, PowerPoint, MS Visio

PMP certification is a plus
Additional Information
Mobile: Primarily office environment with some work in the field.

Position Type: Permanent - Full Time, CP2

Full time hours (Typically Monday to Friday; 8:00AM to 5:00PM).

Job Location:

Mississauga,

Ontario OR Boucherville, Quebec
Adequate knowledge of French is required for positions in Quebec.
Please apply directly online to be considered for this role. Applications through email will not be accepted.

Please note that the only information related to the Performance Management Process (PMP) that should be included on your resume or cover letter is your current rating (Exceeds, Achieves, etc.). A more detailed copy of your PMP may be requested at a later date.
At Bell Technical Solutions, we do not just accept differences - we celebrate it. We are committed to fostering an inclusive, equitable, and accessible workplace where team members feel valued, respected, and supported, and has the opportunity to reach their full potential. We welcome and encourage applications from people with disabilities.
Accommodations are available on request for candidates taking part in all aspects of the selection process. For a confidential inquiry, contact your recruiter or send us an email at recruitment@belltechsolutions.ca to make arrangements. If you have questions regarding accessible employment at Bell, please email our Employment Equity team at Equite-Equity@bellsolutionstech.ca.