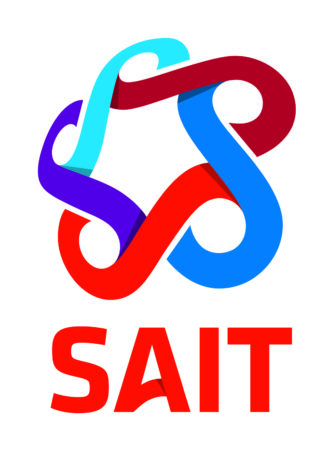 City : Calgary, AB
Category : APT Casual/ Hourly
Industry : Education
Employer : SAIT - Southern Alberta Institute of Technology
SAIT's Applied Research and Innovation Services department helps partners conceptualize, prototype and deliver products to market. ARIS is on the leading edge of novel technology development. As one of Canada's top applied-research colleges, SAIT has 50,000 square feet of specialized research labs, facilities, and full-time research staff who are solely dedicated to providing the services organizations need to take their products from concept to prototype.
The Opportunity
This is an exciting opportunity for a recent graduate from Chemical Laboratory Technology (CLT) Program or equivalent to join theCentre of Energy in Research and Clean Unconventional Technology Solutions (CERCUTS) Research Group within the Department of Applied Research and Innovation Services (ARIS) at renowned SAIT (Southern Alberta Institute of Technology) Polytechnic.
The main responsibilities will be providing assistance in Applied Research projects in the areas of Natural Resources and Clean Technologies associated with produced water and waste water treatment, high temperature and pressure systems, air quality monitoring, soil remediation and development waste to value products. These projects may include experiments associated with prototyping and their functional testing, bench and pilot scale operation and various chemical testing and instrumentation using standard methods, ASTM methods, EPA methods or equivalent. This may include industry quality or environmental and regulatory compliance testing as well.
Reporting to the Laboratory Coordinator and the Project Lead the candidate will be a key team member working towards the successful set up and implementation of applied research and technology development projects while demonstrating a good understanding and implementation of applicable chemical, environmental, Pandemic and related workplace health and safety regulations.
Job classification: PROJECT COORDINATOR - P2043
# of positions: 1
Position End Date: June 30, 2024
Posting closing date: Until position is filled
About SAIT
SAIT is a global leader in applied education. Named one of
Alberta's Top Employers
, we offer the chance to work with a purpose — preparing the next generation of industry leaders, entrepreneurs, advocates and explorers.
Building on our 100+ year history, we're looking for innovative, bold and collaborative employees who embrace change and deliver world-class customer experiences. Your future starts now at SAIT.
Equity, diversity and inclusion (EDI) is essential to achieving SAIT's vision to be a global leader in applied education. We encourage applications from women, Indigenous people, racialized people, people with disabilities, people from gender and sexually diverse communities, and/or people with intersectional identities. Learn more about
EDI at SAIT
.
At SAIT, we understand that experience comes in many forms. We're dedicated to adding diverse perspectives to SAIT - so if your experience is close to what we're looking for, please consider applying.
SAIT is committed to supporting persons with disabilities throughout the recruitment process. We will work with applicants to provide accommodations upon request to the Talent Advisor.
BEWARE FALSE POSTINGS AND RECRUITING OFFERS
SAIT has been made aware of individuals or organizations posing as SAIT using false postings to attract job seekers and collect personal information. Please be aware that SAIT will never request sensitive personal information beyond what is required for an application.
Career opportunities at SAIT will always be posted on the SAIT career site and we encourage applicants to only apply directly through there. When your application is completed you will receive an email confirmation, if you did not receive one please check your junk mail or try applying through the SAIT career page again.