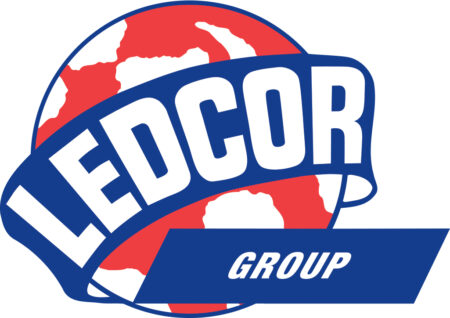 City : Sault Ste. Marie, ON
Category : Full time Accounting/Finance
Industry : Construction
Employer : Ledcor Group
Job Summary:
As a Project Accountant you are responsible for coordinating the accurate and timely entry and reporting of data in the company financial systems. This includes accounts receivable, subcontract management, payroll, equipment time entry, accounts payable, month end reporting and general administrative tasks. Interaction and communication with management and project teams are important to ensure accuracy, timeliness, and completeness of data.
We are committed to the long-term success and wellbeing of our employees. Our total rewards package is designed to provide compensation and benefits programs that support your health, wellness, and financial security. Including items such as competitive salaries and profit-sharing program; exceptional health, dental, vision plans, life and disability coverages; comprehensive retirement plans, generous vacation and leave, family support benefits, mental health resources, and more. We offer ongoing employee training and development, team building and career growth opportunities.
Join our Financial Operations group in Sault Ste Marie!
Essential Responsibilities:
Provide reporting and information to project management & operations
Supports the project management team in completing monthly cost and profitability reporting
Supports Ledcor Highways Group with administrative tasks including Answering phones, sorting mail, scheduling meetings and vendor inquires
Project specific reporting and analysis for internal and external clients
In depth understanding of contract requirements for billing
Developing client relationships with equivalent peer group/contacts
Accounts receivable functions
Weekly review of Open Commitments
Prepares and enters Journal Entries into financial ERP system
Managing the day-to-day activities and development of the onsite accounting team
Qualifications:
1+ years of related accounting or analysis experience
Business/Accounting degree or diploma preferred
Proficiency in MS Word, Excel, Outlook and financial applications including ERP software
Analytical skills with attention to detail
Ability to work independently and in a team environment, able to multi-task, set priorities and meet deadlines
Commitment to continuous improvement and excellent customer service
Excellent verbal and written communication skills
Well-developed interpersonal and organization skills
Relevant industry and JD Edwards experience would be an asset
Work Conditions:
This position is a hybrid in office/from home with the expectation of in office 3 days a week.
Additional Information:
Company Description
The Ledcor Group of Companies is one of North America's most diversified construction companies. Ledcor is a company built on a rich history of long-standing project successes.
But when you work for Ledcor, your experience will go far beyond the project. Do you want a career that means more? Join our True Blue team now!
Employment Equity
At Ledcor we believe diversity, equity, and inclusion should be part of everything we do. We are proud to be an equal-opportunity employer. All qualified individuals, regardless of race, color, religion, sex, national origin, sexual orientation, age, citizenship, marital status, disability, gender identity, Veteran status or any other identifying characteristic are encouraged to apply.
Our True Blue team consists of individuals from all backgrounds who contribute diverse perspectives and experiences to Ledcor. We are committed to continuing to build on our culture of empowerment, inclusion and belonging.  
Adjustments will be provided in all parts of our hiring process. Applicants need to make their needs known in advance by submitting a request via email. For more information about Ledcor's Inclusion and Diversity initiatives, please visit our I&D page.