Manager/Senior Manager, iDi (Intelligent Delivery and Innovation) Tax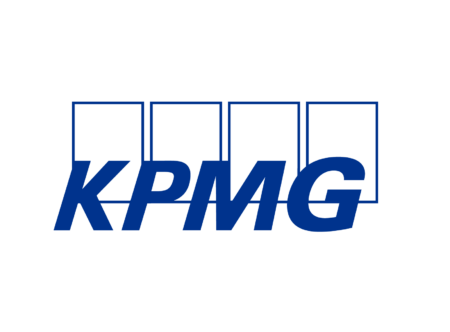 City : Toronto
Category : Tax
Industry : Finance
Employer : KPMG
Overview
You've got big plans. We have opportunities to match, and we're committed to empowering you to become a better you, no matter what you do.
When you join KPMG you'll be one of over 227,000 professionals providing audit, tax, advisory and business enablement services across 146 countries. With the support to do things differently, grow personally and professionally and bring your whole self to work, there's no limit to the impact you can make. Let's do this.
The opportunity:
Intelligent Delivery and Innovation (iDi), is KPMG's innovative Canadian Corporate Tax team, bridging traditional tax work with technology. Focusing on corporate tax compliance and provision engagements, iDi operates with people, process, and technology in mind.
Through our innovative and market leading corporate tax compliance delivery model and a hybrid work environment (with the option of remote working opportunities), iDi is at the forefront of tax compliance and provision efficiency and fosters an environment for innovation in the tax space.
As a Manager/Senior Manager in the iDi tax group you will work closely with Partners on tax compliance, and tax provision initiatives with a diverse mix of clients ranging from private companies, technology start-up companies, to major Canadian and multinational public enterprises. If you are excited to build your career in tax and explore the world of technology, apply now!
What you will do
Leading client engagements and engagement teams in servicing the compliance needs of clients

Reviewing working paper files, tax provisions and income tax returns for corporate clients prepared by junior staff

Perform tax research and analysis as part of the tax provision and tax compliance process on a wide variety of tax issues

Work with Managers, Senior Managers, and Partners across tax and other functions to develop a wholistic business approach for client service

Providing ongoing support and mentoring for the professional development of staff

Work with other office members in attracting new work to the group

Providing technical and process feedback to technology professionals to inform the development of tax tools to be used during tax compliance and provisions busy season
What you bring to the role
Minimum of 4-7 years specializing in Canadian income tax in a public accounting firm or industry setting

Professional Accounting Designation

Completed, or nearly completed the CPA In-Depth Tax Course, or graduated from the MTax program

Excellent people management, project management and organizational skills

Able to instill enthusiasm in others to achieve desired results

Excellent client service skills with the ability to understand the client business

Dedication and motivation to achieve high standards of client service and professionalism in the performance of duties

Emphasizes on quality and adds value in their client offerings and services

Able to provide persuasive and self-assured responses to challenging questions

Ability to adapt to new technologies that will be used in conjunction with other tools to complete tax compliance and provision deliverables
Our Values, The KPMG Way
Integrity, we do what is right | Excellence, we never stop learning and improving | Courage, we think and act boldly | Together, we respect each other and draw strength from our differences | For Better, we do what matters
KPMG in Canada is a proud equal opportunities employer and we are committed to creating a respectful, inclusive and barrier-free workplace that allows all of our people to reach their full potential. A diverse workforce is key to our success and we believe in bringing your whole self to work. We welcome all qualified candidates to apply and hope you will choose KPMG in Canada as your employer of choice. For more information about Inclusion, Diversity & Equity in Recruitment, please click here.
For general recruitment-related inquiries, please contact the HR Delivery Centre at cafmcdnhrsthotline@kpmg.ca.
If you have a question about accessible employment at KPMG, or to begin a confidential conversation about your individual accessibility or accommodation needs through the recruitment process, we encourage you to contact us at cafmcdnhrsthotline@kpmg.ca or phone: 416-777-8002 or toll free 1-888-466-4778.