Manager, Enterprise Performance Management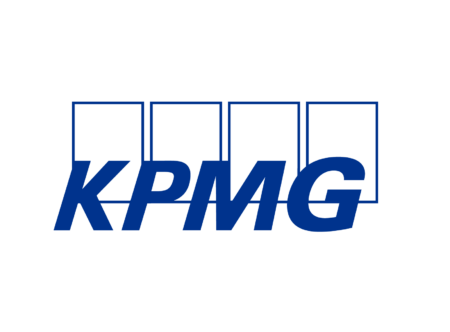 City : Vancouver
Category : Advisory
Industry : Finance
Employer : KPMG
Overview
At KPMG, you'll join a team of diverse and dedicated problem solvers, connected by a common cause: turning insight into opportunity for clients and communities around the world.
The Opportunity
KPMG's Finance Transformation (FT) practice helps organizations be nimble and drive business value across the enterprise. Aimed at the finance function to increase performance and reduce cycle times, we work with CFOs and finance leaders to truly transform the finance function and how it supports the overall enterprise. We do this by delivering a range of financial transformation capabilities within three service networks - efficient finance operations, effective decision support, and finance strategy & transformation.
Situated within the FT practice, our Enterprise Performance Management (EPM) group works with Financial Planning & Analysis (FP&A) and Financial Reporting functions to empower their teams to become more insightful and true business partners. We are trusted advisors and leaders in financial planning, budgeting, and forecasting (PBF) as well as financial close and consolidation, reporting and analytics with a particular focus on implementing technology solutions to enable these processes and drive insightful business decision making.

The KPMG FT Practice is looking for an experienced Manager to act as a functional leader do drive finance transformation in FP&A and Financial Reporting as well as implementation of EPM solutions like OneStream, Oracle, and Workday solutions. This role will be responsible for managing target operating model assessments and EPM implementations, working alongside with the broader KPMG Management Consulting (MC) group and working with Senior Management to continue to grow the Finance Transformation practice with focus on FP&A, Financial Reporting and EPM.
What you will do
Manage projects to improve or redesign finance with focus on FP&A or Financial Reporting functions by leveraging leading practices, digital technologies, and new ways of working aligned with KPMG's Future of Finance point of view

Manage FT projects with specific focus on end to end EPM functional transformation and technology implementations of PBF and Consolidation systems, like OneStream, Oracle EPBCS, or Workday Adaptive Insights

Provide leadership, direction, and guidance to senior level client stakeholders and be seen as a subject matter specialist across the EPM suite of services

Help organizations to manage their risks and improve their performance by managing projects across each phase of the implementation life cycle

Support the development of proposals, contribute to business development activities and support internal and external marketing events

Identify business development opportunities for FT and EPM projects

Contribute to thought leadership to the development and evolution of our FT & EPM methodologies and intellectual capital including publishing articles, whitepapers, or performing research in support of EPM initiatives

Work with senior KPMG leaders to enhance and integrate service offerings across the Management Consulting and Advisory practices

Manage, mentor, and train Consultants and Senior Consultants within the FT EPM Advisory Practice

Develop relationships and partnerships with other KPMG Offices
What you bring to the role
Bachelor degree in Business, Accounting, Commerce, or related field or equivalent experience

Completion of MBA or Accounting designation (CA, CGA, CMA, CPA) preferred

Minimum 6-10 years of combined industry experience in senior FP&A or Financial Reporting roles and implementation of EPM solutions with a professional services advisory firm or company and experience leading and delivering full life cycle implementation projects related to EPM with OneStream, Adaptive Insights and/or Oracle EPBCS.

Strong mix of business and functional knowledge related to Planning, Budgeting and Forecasting (PBF) and Financial Reporting processes with a proven ability to communicate business requirements and understand the implications on the functional design.

Experience working in a client facing role across a variety of industries and businesses.

Superior communication skills, both written and verbal, with the ability to communicate with client stakeholders, work closely in a collaborative team environment and lead teams and project deliverables.

Strong analytical and problem solving skills with the ability to clearly and articulately identify and define problems and develop creative solutions to address client requirements.

Experience in process reengineering, designing and implementing business performance management applications including budgeting, forecasting, planning, consolidation, and reporting

Experience with governance, controls, process and procedures, centers of competency, change management, conceptual data modeling, master data management, data standardization and stewardship, information integrity and compliance, and data quality management

Knowledge of information access and delivery methods, analytics applications and tools, data sourcing and integration methods such as OLAP / ROLAP / HOLAP and an understanding of data warehousing/mining, ETL, EII, data cleansing, and architecture

Ability to travel within Canada and the US

French language is an asset
Keys to your success
KPMG individuals Deliver Impact | Seek Growth | Inspire Trust and understand that a diverse workforce enables us to deepen relationships and strengthen our business.
Providing you with the support you need to be at your best
For more information about KPMG in Canada's Benefits and well-being, click here.
Our Values, The KPMG Way
Integrity, we do what is right | Excellence, we never stop learning and improving | Courage, we think and act boldly | Together, we respect each other and draw strength from our differences | For Better, we do what matters
KPMG in Canada is a proud equal opportunities employer and we are committed to creating a respectful, inclusive and barrier-free workplace that allows all of our people to reach their full potential. A diverse workforce is key to our success and we believe in bringing your whole self to work. We welcome all qualified candidates to apply and hope you will choose KPMG in Canada as your employer of choice. For more information about Inclusion, Diversity & Equity in Recruitment, please click here.
For general recruitment-related inquiries, please contact the HR Delivery Centre at ca-fmkpmgcandinquiry@kpmg.ca.
If you have a question about accessible employment at KPMG, or to begin a confidential conversation about your individual accessibility or accommodation needs through the recruitment process, we encourage you to contact us at ca-fmkpmgcandinquiry@kpmg.ca or phone: 416-777-8002 or toll free 1-888-466-4778.