Leadership Management Trainee Mechanical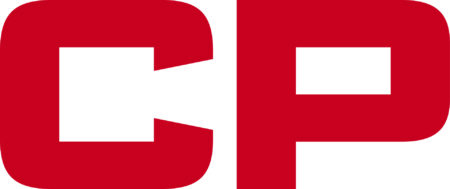 City : Calgary, AB, CA
Category : Other
Industry : Transportation
Employer : Canadian Pacific
Req ID: 100402

Department: Mechanical Car & Locomotive

Job Type: Full-Time

Position Type: Non-Union

Location: System Wide - Canada

% of Travel: 40-50%

# of Positions: 8

Job Available to: Internal & External

Deadline to apply: 04/30/2023
The Leadership Management Trainee Mechanical (LMT-M) program ensures that all new trainees have the necessary leadership, industry knowledge and technical skills to successfully function as a mechanical supervisor across CP's network. This program gives trainees a solid foundation in railroading, a strong support network and the necessary skills to ensure the reliability of our rail infrastructure.
This intensive six-month training program includes classroom instruction, online training, workshops, projects and on-the-job training. You will be exposed to CP's core business by completing a 10-week manager conductor training course. For 15 weeks, new trainees will learn the competencies required to oversee the safe operation and supervision of mechanical operations and use mechanical bad order processes, cycle and dwell times. This program includes training in leadership, safety and the fundamentals of CP's precision scheduled railroading operating model, computer systems training and exposure to key departments within CP. Upon completion, you will be placed within CP's network as a supervisor mechanical in either our locomotive or car shop.
Apply now to join one of our 2023 classes starting May 15 or October 23.
POSITION ACCOUNTABILITIES
Quickly learn, retain and use

mechanical bad order processes, cycle time, dwell time, productivity and key metrics to assign tasks and manage

productivity within mechanical operations teams;

Be a safety leader through active observations and discussions about rule compliance and by implementing preventative measures through staff engagement;

Exhibit the leadership capacity to be an effective leader of mechanical operations employees;

Model the competencies of effective leadership: drive for results, lead others, lead thought and lead by example;

Demonstrate a sense of urgency when prioritizing work and make decisions aligned with CP's values of accountability, diversity and pride as well as the five foundations: operate safely, develop people, control costs, optimize Assets and provide service;

Complete and pass management train conductor certification and be able to be deployed once qualified and as the business requires: failure to pass the conductor certification will result in removal from the program; and

Successfully complete all phases of the LMT program by achieving minimum requirements on written, and practical evaluations; and deliver all reading, assignments and projects within assigned timelines, and

Demonstrate aptitude of mechanical operating capabilities for further career advancement.
POSITION REQUIREMENTS
High school/general equivalency diploma is required, candidates with post-secondary education in a technical trade are preferred;

1-2 years' previous supervisory experience in transportation, construction, logistics, supply chain management, military, airlines, mining, or manufacturing industry is preferred;

Past railway experience in a track maintenance, foreman or machine operator role an asset;

A valid driver's license is required 

Ability to travel for extended periods of time, training may be delivered in multiple locations;

Preference will be given to candidates who are willing to relocate across the CP network

Willingness to work 24/7 shifts including nights, weekends, and holidays is a requirement;

Ability to work in all weather conditions;

Strong verbal and written communication skills effectively communicate CP policies, procedures, project plans, safety guidelines etc.

Able to foster trust and credibility in new work environments; build strong relationships across the business;

Proven time management skills and excellent oral and written communication skills;

Demonstrate flexibility and adaptability to changing task priorities and work situations; and

Leadership presence with the drive and commitment to career advancement.
WHAT CP HAS TO OFFER
Flexible and competitive benefits package

Competitive company pension plan

Employee Share Purchase Plan

Performance Incentive Program

Annual Fitness Subsidy 
ADDITIONAL INFORMATION
Training Program Location
The majority of training will take place in Calgary, Alberta; however, some on the job training will be required in the field within various provinces, states or territories throughout CP's network.
Relocation
As an employer with national presence, the possibility does exist that the location of your position may be changed based on organizational requirements. Preference will be given to candidates who are willing to relocate.
Medical Requirements
CP is committed to the safety and health of its employees and the general public.  This position is a safety critical position; all new hires will be required to complete a pre-employment medical that includes a physical, vision, hearing, alcohol and drug audit assessments. A qualification drug test is also required.
Background Check
To be eligible for hire in this role, all candidates must successfully complete criminal history and reference checks as well as a driver's license verification.
CP is an equal opportunity/affirmative action employer, inclusive of protected veterans and individuals with disabilities. We welcome applications from all qualified individuals.