Financial Centre Administrator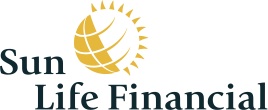 City : Abbotsford
Category : Full-time
Industry : Finance
Employer : Sun Life Financial
Vous êtes unique, comme le sont votre parcours, votre expérience et votre façon de voir les choses. Ici, on vous encourage et on vous motive à donner le meilleur de vous-même, et on vous donne les moyens de le faire. Vous travaillerez avec des collègues dynamiques – experts dans leur domaine – qui sont impatients de partager leurs connaissances avec vous. Vous aurez des gestionnaires inspirants qui vous aideront à développer votre potentiel et à atteindre de nouveaux sommets. Chaque jour, vous aurez de nouvelles occasions de rendre la vie de nos Clients plus radieuse – ils sont au cœur de tout ce que nous faisons. Découvrez comment vous pouvez faire une différence dans la vie des gens, des familles, des collectivités – ici et partout dans le monde.
Description de poste:
Role Summary: This is an in office role
The role of the FC Administrator is pivotal to the smooth and efficient operation of a Financial Centre. 
The focus ranges from supporting providing client service, reporting payments and administrative accountabilities.  The FC administrator maintains strong relationships with several business partners, to help create and maintain a positive and energetic work environment. 
The successful applicant will be creative, an innovative thinker, ability to multitask with strong organizational and PC skills. Ability to work independently, take initiative and prioritize work with a sense of urgency as required.
What will you do?:
Provide administrative and general office support aligned with all Sun Life policies and procedures

Answer telephone and greets clients

Responsible for reporting payments & expense cheque routines

Process mail

Facilities management (premises & equipment)

Administration of client inventory   

Maintain information on targets and results as well as prepare reports
Provide support for the recruiting function

Ability to provide basic on-site technical support/organizational acumen to escalate and engage technical partners
What will you need to succeed?
Strong client relationship skills and a client centric mindset

Strong communication skills

Strong interpersonal skills

Strong organizational and time-management skills

Good problem-solving and decision-making skills

Energetic, enthusiastic and have the ability to interact diplomatically with people

Ability to work independently and with minimal direction and frequent interruptions

Team player who is willing to contribute and help others

Proficiency working with a PC.  Good knowledge of Windows 10, Microsoft Office (Word, Excel and Power Point), Outlook.

Ability to learn new PC tools quickly

Knowledge of Salesforce.com, SharePoint and Oracle would be an asset

High school diploma with 3-6 years of experience or an equivalent combination of education and experience – Degree or college diploma preferred

Experience in an office environment, a client service roles, or in a retail store

Experience reconciling accounts or financial transactions – some ledger or bookkeeping experience would be an asset

Knowledge of financial planning and services would be an asset

Experience working in the financial services or service industry would be an asset

Bilingual as required
What's in it for you?
Working within a high performance culture.

Supportive working environment, culture of collaboration.

Talented and diverse workforce; opportunity to launch a rewarding career.

A company that promotes health, wellness, and work/life balance.

We encourage our employees to champion continuous improvement.

Joining a reputable organization with over 150 years of history.
L'échelle du salaire de base est pour l'emplacement principal du poste affiché. Elle peut varier selon l'emplacement du candidat sélectionné et d'autres facteurs. En plus du salaire de base, les employés admissibles de la Financière Sun Life participent à différents programmes de rémunération incitative, dont le montant octroyé est discrétionnaire et dépend du rendement de l'employé et de la compagnie. Certains postes de vente participent à des programmes de rémunération incitative basés sur les résultats de vente individuels ou de groupe. 
Depuis toujours, la diversité et l'intégration sont au cœur des valeurs de la Financière Sun Life. Nous croyons qu'un effectif diversifié ayant des points de vue variés et des idées créatives est avantageux pour nos clients, pour les collectivités où nous exerçons nos activités, ainsi que pour nous tous, en tant que collègues. Nous accueillons avec enthousiasme les candidatures de personnes compétentes provenant de tous les horizons.
Les personnes handicapées ayant besoin de mesures d'adaptation pour présenter leur candidature et celles qui doivent consulter les offres d'emploi sur un support de substitution peuvent envoyer leur demande par courriel à l'adresse 'thebrightside@sunlife.com'.
À la Sun Life, nous voulons créer un environnement de travail flexible où nos employés sont outillés pour donner le meilleur d'eux-mêmes. Nous offrons plusieurs options de travail flexibles selon les exigences du poste et les besoins individuels. N'hésitez pas à en discuter pendant le processus de sélection.
La Sun Life s'engage à assurer la santé et la sécurité des personnes qui se trouvent dans ses lieux de travail et les collectivités où elle exerce ses activités. Conformément à la politique de vaccination de la Sun Life (Canada): 
Les Employés qui sont autorisés à travailler à distance doivent être entièrement vaccinés contre la COVID-19 s'ils souhaitent utiliser un bureau de la Sun Life, un centre financier ou un site externe où se déroulent des activités liées aux affaires de la Sun Life. 

Les Employés dont le travail exige qu'ils soient présents dans un bureau de la Sun Life, un centre financier ou un site externe de la Sun Life doivent être entièrement vaccinés contre la COVID-19 à effet du 1er mai.

Les Employés dont le lieu de travail habituel est un centre financier et les leaders de DFSL sur le terrain doivent être entièrement vaccinés contre la COVID-19 ou participer au programme de dépistage rapide de la Sun Life pour se rendre dans un centre financier ou pour assister à un événement hors site.
Nous remercions tous les candidats de l'intérêt manifesté pour ce poste. Nous ne communiquerons qu'avec les personnes qui auront été retenues pour passer une entrevue.
Échelle salariale:
34,600/34 600 - 49,900/49 900
Catégorie d'emploi:
Ventes - Soutien à la distribution
Fin de l'affichage:
26/05/2022