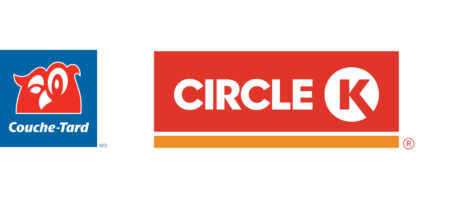 City : Laval
Category : Finance & Accounting
Industry : Retail
Employer : Alimentation Couche-Tard
JOIN OUR TEAM 
Our mission is simple: we make journeys easier and more enjoyable for our customers. We want to lift their spirits by delivering little boosts along the way.  We care about our people and our communities, and we look for ways to uplift people first. Wherever your journey's going, we can help you get there.  
Department: Finances
Location: Laval, QC
Type: Permanent, Full-time
Position Summary
We are looking for Financial Analyst to join our team, in this role you be business partner and finance leader who you will help drive performance from a financial and operational perspective. This position provides information to facilitate management decisions with respect to P&L / OPEX / CAPEX through financial analysis; ad hoc data requests and problem solving; researching and analyzing accounting data; and preparing period reporting.
WHAT YOU'LL DO 
Here are just a few ways that you'll help make journeys better:  
Provide Business Area (SVP, Operations) with analysis support related to:

P&L:

Prepare and interpret financial reports by compiling and analyzing financial data from various sources summarizing account information and trends;

Ensures Department costs are controlled and anticipates and communicates any risks/opportunities and researches variances to budget or last year;

Support Business reviews, business planning and budget cycles;

Ad-hoc reporting and analysis;

Capex:

Review AFE for accuracy, return on investment and alignment with objectives;

CAPEX project oversight;

Performance Management:

Track and report on established KPI's for Operations and People;

Monitor and follow-up on Ops First metrics and provide commentary, feedback, reports;

Other:

Support SVP by driving the business agenda;

Supports Operations Execution Director ;

Follow up on synergies;

Provide assistance on acquisitions;

Act as central point to gather BU data when needed;

Leverage all reporting including Longview/power BI/PDI;

Position will help act as a Liaison between BU VPs and SVPs.
WHAT YOU'LL NEED 
We want you to join our team! Here's what we're looking for: 
Bachelor's degree in Data Analytics, Statistics, Business Administration, Computer Science or related field preferred or related field preferred;

1-3 years analytics experience preferred;

Well-rounded business acumen;

Working knowledge of Word, Power BI and PowerPoint;

Expert level user in MS Access and MS Excel;

Experience working with large and complex datasets;

Ability to communicate information and ideas in a clear manner to all levels of management, both orally and in writing;

Must possess strong analytical skills, the ability to manage multiple activities, and strong detail orientation;

Comfortable working independently and in cross-functional teams;

Ability to meet short deadlines and flex with changing priorities.
THE ABOVE STATEMENTS REFLECT THE GENERAL QUALIFICATIONS / DUTIES AND /OR RESPONSIBILITIES NECESSARY TO IDENTIFY THE JOB AND ARE NOT NECESSARILY INTENDED TO SET FORTH ALL OF THE SPECIFIC REQUIREMENTS OF THE JOB.
NOTE: This Job Description may change periodically as required by business necessity, with or without advance notice to employees.
WHY WORK WITH US
Our store and office employment opportunities offer you quick career growth with an international company, plus a dynamic work environment that puts people first. Wherever you are in your journey, we have a place for you.  Here's some of the exciting perks we offer: 
Complete benefits packages (medical and dental);

Possibility of enrolling in a pension plan with employer contributions or a stock purchase plan;

Employee discounts in stores and with multiple of our partners;

Paid time off plan including vacation, sick days and personal days;

Work in a collaborative, dynamic and high performing team;

Learning opportunities to develop new skills and to evolve professionally in a fast-growing company;         

Hybrid mode.
INTERESTED?
Send us your resume by email to candidatfinances@couche-tard.com with the following position number in the subject line R224016.
Internal candidate? Apply via Workday.
Couche-Tard places great importance on diversity in the workplace and is committed to the principle of employment equity by encouraging applications from designated groups, i.e.: women, Aboriginal people, people with disabilities and visible minorities.
We thank all applicants for their interest in this position; only those selected will be contacted.
Couche-Tard / Circle K valorise la diversité et de l'inclusion et vise à créer un milieu de travail sain, accessible et gratifiant qui met en valeur la contribution unique de nos employés au succès de notre entreprise. En tant qu'employeur qui s'engage à respecter l'équité en matière d'emploi, nous encourageons les candidatures les plus diverses afin de pouvoir nous doter d'un effectif varié et représentatif de nos clients et des communautés que l'on sert. Des accommodements sont disponibles sur demande pour les candidats qui participent à tous les aspects du processus de sélection.