Director, Advanced Underwriting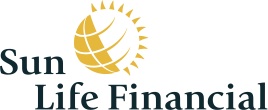 City : Calgary
Category : Full-time
Industry : Finance
Employer : Sun Life Financial
You are as unique as your background, experience and point of view. Here, you'll be encouraged, empowered and challenged to be your best self. You'll work with dynamic colleagues - experts in their fields - who are eager to share their knowledge with you. Your leaders will inspire and help you reach your potential and soar to new heights. Every day, you'll have new and exciting opportunities to make life brighter for our Clients - who are at the heart of everything we do. Discover how you can make a difference in the lives of individuals, families and communities around the world.
Job Description:
Are you a passionate experienced Underwriter who loves to deliver clients, advisors, and partners with exceptional service on their largest cases? Are you looking for an opportunity where you can expand your growth in the high-net-worth marketplace with a team that supports each other, shares their knowledge, and encourages a high-performance continuous improvement environment where you will be motivated to bring your best every day?
Sun Life's High Net Worth Team creates a remarkable new business experience through an unparalleled proactive and responsive process that supports both the advisor and their client throughout the entire acquisition process.  We have specialized HNW Case managers who partner with the HNW Underwriters to deliver this exceptional experience. You have the flexibility to choose a workstyle that works best for you, whether it's in the office, virtually or a mixture of both. You can balance both work and personal priorities while meeting Client & Business needs.
We are looking for Directors of HNW Advanced Underwriting to join our amazing collaborative client-centric High Net Worth Team.  These production roles require extensive experience in both medical and financial risk selection, and experience in working with management, product and the reinsures in coming up with positive solutions for challenging files.  A commitment to client first, proactive communication and partnership with our advisors and distribution team are critical aspects to this role
.
In this role you would be reviewing and analyze medical, personal, and financial information to evaluate eligibility and risk for applications for amounts up to $200,000,000.00.  You would play a key role in the risk assessment, decision-making and communication for each application.
Interested individuals should be:
Client-focused with a passion for working towards a common goal on a high performing team
Have a comprehensive risk analysis approach to medical and financial underwriting
Driven by strong desire and commitment to support our Distribution partners

 
What will you do?
Analyze insurance applications and evidence of insurability; apply holistic underwriting expertise in all areas of underwriting including medical, financial and lifestyle factors to make sound and competitive underwriting decisions.
Negotiate internal decisions with our reinsurers, in accordance with reinsurance treaties and internal rules.
Effectively communicate and explain decisions to advisors and/or client's physician as required leveraging our Client for Life Principles.
Build strong relationships with business leaders, distribution teams and advisors delivering exceptional service and expertise.
Focus on continuous improvement. Identify areas of opportunities and bring forward recommendations for solution.
Contribute to a positive environment through teamwork, and a spirit of innovation, and professional development
Attend and contribute to regular HNW case reviews where the team shares their knowledge and opinions with an outcome of helping each other to develop and learn.
Mentor and grow staff to the next levels of their careers
What do you need to succeed?
Decision Making Authority >$10,000,000 + for Life, $1,000,000 of Critical Illness
Exceptional analytical, judgement, problem-solving and decision-making skills
 As this position is posted in several locations, we specify that bilingualism (French, English, both oral and written) is required for Quebec only for the frequent interactions with English and French-speaking colleagues or internal partners across Canada or worldwide and the position reports to a unilingual English-speaking manager outside Quebec
Client and results focus, pro-active service orientation to support our business goals
Ability to influence and negotiate
Strong knowledge of medical and financial risk factors
The ability to work in a fast-paced environment, meet tight deadlines and balance completing priorities
Strong interpersonal skills to work collaboratively with our internal and external partners
Strong attention to detail and accuracy
Ability to work independently and eager to take on responsibility
10-15 years' experience as an Individual Life Underwriter
Bachelor's degree or equivalent
Specialized training: ALU certificate and commitment to ongoing education with a goal of attaining the Fellow, Academy of Life Underwriting (FALU) and Fellow, Life Management Institute (FLMI) designations
Other Details
Some travel and representation at industry and sales events

 
What's in it for you?
Trusting, diverse and inclusive working environments
Supportive leadership who's focused on your success and well-being
You choose where you want to work from, with no minimum or maximum days in either place. We want the office to be a magnet, not a mandate! #flexibility
Continuous improvements that focus on enhancing your work and our clients' experience #makeadifference
Sustainability commitments to create a cleaner, more inclusive and sustainable future for our communities
We offer a number of programs and offerings to help our Employees achieve lifetime financial security and live healthier lives, some of these include:
Comprehensive benefits
Retirement & stock investment  
Pay for performance reward
Wellness programs, benefits and health incentives
Paid vacation based on experience and additional days to support family care and personal emergencies
Time off for enrichment experiences through a Sabbatical program
Investment in not-for-profit organizations that are important to you
The Base Pay range is for the primary location for which the job is posted.  It may vary depending on the work location of the successful candidate or other factors.  In addition to Base Pay, eligible Sun Life employees participate in various incentive plans, payment under which is discretionary and subject to individual and company performance.  Certain sales focused roles have sales incentive plans based on individual or group sales results. 
Diversity and inclusion have always been at the core of our values at Sun Life. A diverse workforce with wide perspectives and creative ideas benefits our clients, the communities where we operate and all of us as colleagues. We welcome applications from qualified individuals from all backgrounds.
Persons with disabilities who need accommodation in the application process or those needing job postings in an alternative format may e-mail a request to thebrightside@sunlife.com.
At Sun Life we strive to create a flexible work environment where our employees are empowered to do their best work. Several flexible work options are available and can be discussed throughout the selection process depending on the role requirements and individual needs.
We thank all applicants for showing an interest in this position. Only those selected for an interview will be contacted.
Salary Range:
105,000/105 000 - 165,900/165 900
Job Category:
Underwriting - Individual
Posting End Date:
12/10/2023