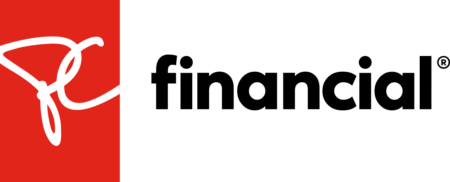 City : Toronto, Ontario
Category : Full time
Industry : Analytics
Employer : Loblaw Companies Limited
Referred applicants should not apply directly to this role.
All referred applicants must first be submitted through Workday by a current Loblaw Colleague.
Location:
500 Lakeshore Blvd. West, Toronto, Ontario, M5V 2V9
When you hire great people, great things can happen. 
PC Financial offers unprecedented value to Canadians through payment products. We're a different kind of bank with a different type of team—we're collaborative and supportive and have the freedom and responsibility to thrive. Our purpose is to make the everyday simple and better for our customers, and we strive to make every dollar worth more.
Proudly serving over 3 million customers, PC Financial continues to grow by offering payment solutions and services that reward our customers every day. As a subsidiary of Loblaws Company Inc., we share the CORE values of Care, Ownership, Respect and Excellence. We are dedicated to helping Canadians Live Life Well. Join us on our journey.
Our mission is to build the PC Bank Payment & Rewards Data Platform, which would serve as an integrated data platform to perform complex big-data processing, advanced analytics, and machine learning. The Data Engineer position is a fantastic opportunity to join our expanding PC Bank Payment & Rewards Engineering team.
The Data Engineering team is looking for passionate engineers working in a fast-paced organization using Agile/Scrum methodology to deliver excellent solutions for our demanding customer service, operations requirements, and resolving the engineering challenges of building robust and scalable data systems aligned to enterprise data strategy.
You will participate in defining technical solutions, code architectures, and will be responsible for developing and delivering production-ready code. The ideal candidate will be someone who genuinely enjoys problem-solving and writing high-quality code to build robust, highly distributed, and scalable data processing systems and pipelines. Some of the challenges the candidate would tackle are:
Design, implement and operate PC Bank's core datasets that have extreme requirements on scalability, reliability, maintainability, flexibility, auditability, and quality

Design large scale streaming and batch data pipelines (billions of data points) that involve analyzing transactions over a long period without reprocessing vast amounts of data

Perform data profiling and source to target mapping analysis for the best design

Collaborate with business solution analysts, other engineers, solution architects, and other team members to innovate and evolve our datasets to data products to create a single coherent platform with sources of truth that serve a plethora of stakeholders within PC Bank


 
What you'll do:
Apply your expertise in data and software engineering to design and implement data products that meet extreme requirements on scalability, reliability, maintainability, flexibility, auditability, and quality

Be T-Shaped. Your primary area is data engineering, but you are comfortable working in a secondary area of expertise such as data presentation/visualization, backend engineering, or data modeling (SQL, NoSQL, Graph & Time-series)

Work closely with cross-functional teams of data, backend and frontend engineers, product owners, technical product owners, and technical support personnel

Gaining technical expertise in building a data platform at scale to solve business, product, and technical use cases

Getting hands-on experience with technologies such as Elasticsearch, Apache Airflow, Apache Kafka, Apache Beam, Apache Spark, Hive, HDFS, Kubernetes (Openshift)

Getting hands-on experience with Google Cloud Platform and technologies such as BigQuery, Cloud Composer, Pub/Sub, Dataflow, Dataproc, GCS, Looker, and other cloud-native offerings in GCP


 
Who you are:
An undergraduate or Master's degree in Computer Science or equivalent engineering experience

2+ years of professional software engineering and programming experience (Java, Python) with a focus on designing and developing complex data-intensive applications

Familiarity with architecture and design (patterns, reliability, scalability, quality) of complex systems

Advanced coding skills and practices (concurrency, distributed systems, functional principles, performance optimization)

Professional experience working in an agile environment

Strong analytical and problem-solving ability

Strong written and verbal communication skills

Experience in operating and maintaining production-grade software

Comfortable with tackling very loosely defined problems and thrive when working on a team which has autonomy in their day to day decisions


 
Preferred Skills:
Knowledge of software and data engineering best practices

Experience with large scale distributed data technologies and tools

Experience pulling data from a variety of data source types including Mainframe (EBCDIC), Fixed Length and delimited files, databases (SQL, NoSQL, Time-series)

Strong coding skills for analytics and data engineering (Java, Python, and Scala)

Experience performing analysis with large datasets in a cloud-based environment, preferably with an understanding of Google's Cloud Platform (GCP)

Understands how to translate business requirements to technical architectures and designs

Comfortable communicating with various stakeholders (technical and non-technical)
Nice to have Skills (though not required):
Exposure to data-science or machine-learning packages (Pandas, Pytorch, Keras, TensorFlow, etc...)

Contributions to open-source software (code, docs, or mailing list posts)

GCP Professional Data Engineer Certification

Confluent Certified Developer for Kafka
COVID-19 is a serious condition and has had a devastating impact on Canadians and others across the globe. As a leading Health and Wellness provider for millions of Canadians, our goal is to help all Canadians "Live Life Well".   ​ 
In support of this goal, we have adopted a COVID-19 Vaccination Policy to protect the health and well-being of our employees as we continue our phased approach of office reopening.   Employees will be required either to be fully vaccinated or undergo regular COVID-19 Rapid Antigen Screening in order to access the workplace.
Come and join a winning team who demonstrates innovation, energy, creativity and vision.  We recognize the importance of a diverse workforce and we therefor encourage applications from Aboriginal Peoples, women, members of a visible minority and persons with a disability.  We thank all applicants for their interest, however, only those selected for an interview will be contacted.
Number of Openings:
0
PC Financial recognizes Canada's diversity as a source of national pride and strength. We have made it a priority to reflect our nation's evolving diversity in the products we sell, the people we hire, and the culture we create in our organization. Accommodation is available upon request for applicants and colleagues with disabilities.
In addition, we believe that compliance with laws is about doing the right thing.  Upholding the law is part of our Code of Conduct – it reinforces what our customers and stakeholders expect of us.
Please Note: If you have Employee Self Service (ESS) on Workday, apply to this job via the Workday application.