Condominium Liens Law Clerk/Assistant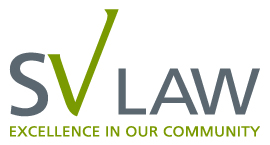 City : Guelph
Category : Support Staff
Industry : Legal
Employer : SV Law
As an "Employer of Choice", SV Law has an exciting opportunity for a Condominium Liens Law Clerk/Assistant. If you are looking to join a dynamic, growing firm we would love to hear from you. Let us provide you with a great work environment with benefits and rewards that support your life and well-being.
About the Opportunity:
As the successful candidate you will have a minimum of 2 years experience in a lien or real estate clerk role. A Law Clerk or Legal Assistant Diploma would be considered an asset. Your primary responsibility will be to handle all aspects of a Condominium lien file. Your role will include preparing and issuing Notice of Liens, registering Condominium Liens, preparing and issuing any Notice of Sale Under Lien required, registering Discharge of Liens, addressing calls from debtors, lenders/mortgagees and solicitors and reporting. The use of Firm created lien software LeinRight, will be required. Microsoft Word, Outlook and Teraview will be used on a daily basis to complete tasks. Knowledge of the Condominium Act, experience with the lien process and/or experience with preparing and registering various documentation within Teraview are considered an asset. Experience with Conveyancer will provide a strong foundation for use of LienRight. Full in-house training will be provided.
About You:
You are a team player who thrives in an environment that offers the opportunity to work with a dynamic group of individuals, both independently and as part of a team. You have a passion for technology and a desire to keep abreast of the latest industry software. You will have excellent organizational skills, excellent math skills, high attention to detail, and the ability to multitask, all of which will assist you in working in this fast-paced environment. You must possess strong communication skills and effectively communicate with our team of lawyers and clerks/assistants, clients and other party(ies) with an interest in the subject units. Experience with PC Law and Worldox will also be considered an asset.
If you are interested in joining our talented team, please submit your cover letter and resume to careers@svlaw.ca.
At SV Law, we are committed to fostering an inclusive, accessible environment, where all employees feel valued, respected and supported, and are free from violence and harassment. We are dedicated to building a workforce that reflects the diversity of our customers and community. If you require an accommodation for the recruitment/interview process (including alternate formats of materials, or accessible meeting rooms or other accommodation), please let us know and we will work with you to meet your needs.