Business Development Partner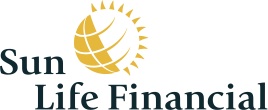 City : Vancouver
Category : Full-time
Industry : Finance
Employer : Sun Life Financial
Vous êtes unique, comme le sont votre parcours, votre expérience et votre façon de voir les choses. Ici, on vous encourage et on vous motive à donner le meilleur de vous-même, et on vous donne les moyens de le faire. Vous travaillerez avec des collègues dynamiques – experts dans leur domaine – qui sont impatients de partager leurs connaissances avec vous. Vous aurez des gestionnaires inspirants qui vous aideront à développer votre potentiel et à atteindre de nouveaux sommets. Chaque jour, vous aurez de nouvelles occasions de rendre la vie de nos Clients plus radieuse – ils sont au cœur de tout ce que nous faisons. Découvrez comment vous pouvez faire une différence dans la vie des gens, des familles, des collectivités – ici et partout dans le monde.
Description de poste:
The primary purpose of the Business Development Partner is to onboard, develop, coach and support between 8-15 developing Advisors for a period of 36-48 months in a holistic approach to business development (e.g. insurance and wealth), sales growth and client service.
What will you do?
Lead developing Advisors through onboarding, training and development programs.

Work with developing Advisors to meet financial and strategic objectives (i.e. sales growth, productivity, client engagement, etc.)

Oversee required measures to ensure compliant operations at the Financial Centre Level.

Ensure assigned Advisors are appropriately trained, licensed, registered and following defined products, suitability to ensure compliance with regulatory and Sun Life obligations.

Recruit, select, train and onboard new Advisors and actively oversee successful execution of an Onboarding Plan.

Escalate client complaints including assessment and advisor investigations.

Ensure operational effectiveness is consistent with business plans by ensuring adherence of Advisor Agreement, data and metrics activity.
What do you need to succeed?
Strong product knowledge of insurance and wealth products; good understanding of the characteristics of the local market.

Strong sales management and business development skills.

Strong mentoring, coaching, performance management and influencing skills.

Strong communication (written and verbal) and relationship building skills.

Previous experience leading people through large-scale change within a matrix environment.

Previous experience in an Advisor role, with proven track record of developing successful advisors, would be an asset.

Previous people leadership experience would be an asset.

Strong working knowledge of the regulatory environment.
Educational Requirements:
Minimum 5 years of related experience within the financial services industry.

Must hold a valid Life Insurance Agent's license in the province in which your Financial Centre is located.

Must be willing to complete the Branch Manager's Course Examination and satisfy the experience required to become registered as a mutual fund branch manager with the appropriate provincial securities commission.

Must be in good standing with applicable regulators.

A professional financial services designation would be an asset.

Proficient with various technologies – i.e. Salesforce.com, Sun Vision Financial Analyzer.
What's in it for you?
Working within a high performance culture.

Supportive working environment, culture of collaboration.

Talented and diverse workforce; opportunity to launch a rewarding career.

A company that promotes health, wellness, and work/life balance.

We encourage our employees to champion continuous improvement.

Joining a reputable organization with over 150 years of history.

Attractive compensation and benefit package.
L'échelle du salaire de base est pour l'emplacement principal du poste affiché. Elle peut varier selon l'emplacement du candidat sélectionné et d'autres facteurs. En plus du salaire de base, les employés admissibles de la Financière Sun Life participent à différents programmes de rémunération incitative, dont le montant octroyé est discrétionnaire et dépend du rendement de l'employé et de la compagnie. Certains postes de vente participent à des programmes de rémunération incitative basés sur les résultats de vente individuels ou de groupe. 
Depuis toujours, la diversité et l'intégration sont au cœur des valeurs de la Financière Sun Life. Nous croyons qu'un effectif diversifié ayant des points de vue variés et des idées créatives est avantageux pour nos clients, pour les collectivités où nous exerçons nos activités, ainsi que pour nous tous, en tant que collègues. Nous accueillons avec enthousiasme les candidatures de personnes compétentes provenant de tous les horizons.
Les personnes handicapées ayant besoin de mesures d'adaptation pour présenter leur candidature et celles qui doivent consulter les offres d'emploi sur un support de substitution peuvent envoyer leur demande par courriel à l'adresse 'thebrightside@sunlife.com'.
À la Sun Life, nous voulons créer un environnement de travail flexible où nos employés sont outillés pour donner le meilleur d'eux-mêmes. Nous offrons plusieurs options de travail flexibles selon les exigences du poste et les besoins individuels. N'hésitez pas à en discuter pendant le processus de sélection.
Nous remercions tous les candidats de l'intérêt manifesté pour ce poste. Nous ne communiquerons qu'avec les personnes qui auront été retenues pour passer une entrevue.
Échelle salariale:
74,100/74 100 - 120,800/120 800
Catégorie d'emploi:
Ventes - SIP
Fin de l'affichage:
13/10/2023