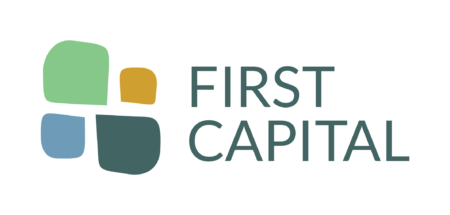 City : Calgary, AB, Canada
Category : Property Operations
Industry : Real Estate
Employer : First Capital
First Capital [TSX: FCR.UN] owns, manages and develops grocery-anchored open-air centres in neighbourhoods with the strongest demographics in Canada. As one of Canada's top employers, we foster a vibrant culture that ensures equal opportunity and well-being for all employees in a dynamic workplace. We are proud to provide rewarding opportunities to build meaningful careers in a fun and high performing environment.
THE ROLE:
The Building Operator will be responsible for providing operations and maintenance services for an assigned portfolio of retail properties in Calgary. Reporting directly to the Operations Supervisor, the Building Operator will ensure that set properties are maintained safely and to the highest level of operational efficiency.
The role will require regular travel throughout assigned properties; thus, a valid driver's license and clean abstract will be essential. The Building Operator will also need to supply and maintain their own reliable service vehicle.
WHAT YOU WILL DO:
Carry out the day-to-day execution of operations and maintenance programs to ensure uninterrupted tenant operations.

Respond to tenant service requests and work orders as required while ensuring completed work meets high-quality expectations on time.

Manage third-party maintenance activities, including preventative, predictive, and corrective maintenance tasks and repairs related to Plumbing, HVAC, Electrical, Fire Suppression, Fire Alarm, Landscaping, Masonry, Hardscape Construction, and Security services.

Complete minor preventative, predictive, and corrective maintenance tasks and repairs within your domain of competence.

Conduct site inspections to maintain the properties' general condition, appearance, security, and safety, remedying any deficiencies and documenting these inspections where directed.

Liaise with and monitor subcontractors' work activities to ensure compliance with Municipal, Provincial, and Federal Legislation and with FCR rules and regulations.

Program and monitor automated systems, including electrical, lighting, security, HVAC, plumbing, fire suppression, fire alarm, and building access management.

Ensure Property Condition Assessments are completed accurately.

Assist with creating property budgets annually while ensuring budget compliance throughout the year for your assigned portfolio.

Ensure all buildings comply with Municipal, Provincial, and Federal Legislation and FCR corporate policies, procedures, and guidelines related to environmental, health, and safety.

Participate in and support BOMA and ICIS submissions and awards.

Other duties as assigned by the Property management team.

Must be available to work on-call/standby after regular business hours and respond to emergency calls to provide sufficient building coverage on a rotational schedule.
WHAT YOU BRING:
Preference will be given to candidates with experience in commercial retail building operations and maintenance.

A valid 5th Class Power Engineering Certificate is an asset.

Positive attitude toward all aspects of Environment, Health, and Safety.

Knowledge of national codes, industry-recommended practices, and NFPA standards.

Knowledge of building codes and regulatory governance.

Any of the following professional designations would also be considered an asset: Building Systems Maintenance Certificate (SMC), Building Energy Certificate (BEC), Systems Maintenance Technician (SMT) Designation, or Systems Maintenance Administrator (SMA) Designation.
WHAT YOU NEED TO BE SUCCESSFUL:
A service-oriented attitude; you care about providing exceptional customer service, with the ability to problem solve and offer solutions over a wide variety of disciplines.

Strong verbal and written communication and interpersonal skills to effectively collaborate with tenants, contractors and vendors, internal teams, and others.

Excellent attention to detail and exceptional time management skills to coordinate competing priorities and deadlines.

Ability to work independently while being a strong team player; willing to step in and lend a hand as needed and identify the opportunities to do so.

Solid computer skills, knowledge of Microsoft Office, iPhone operation, and experience with Computerized Maintenance Management Systems. Experience with Building Access Control Management software would be an asset. 

Able to work outside in all weather conditions, work from ladders, man lifts & elevated platforms.
WHAT WE OFFER:
We invest in People. Along with our competitive compensation packages—we're always thinking of new ways for our people to share in the company's success. We are very proud to offer the following to our employees:
Flexible Hours

Company-matched savings plans

Annual Wellness Subsidy

Tuition & Development Program

Employee Referral Program

Rewards and Recognition Programs

Paid time off during December holiday season

Parental leave benefits

Our people are what makes us different. At First Capital we are committed to workplace diversity and inclusion within our organization, therefore, we encourage all qualified persons from all backgrounds to apply. Accommodations are available, upon request, to all applicants with disabilities throughout our hiring process. To discuss any accommodation, please email us at careers@fcr.ca.