When Sam Walton opened his first Walmart, he was inspired by a simple goal – to help people save money so they could live better. That goal became a defining principle in everything Sam and his associates did and, in pursuing it, they changed the world. Walmart Canada is proud to be part of this legacy, opening its doors in 1994 through the acquisition of the Woolco chain. In more than 26 years since we first opened in Canada, we've lived up to Sam's promise, and Canadians are better for it. Here's the impact of the Walmart business in Canada:
More than 400 stores in communities across Canada
1.5 million customers in-store daily
900,000 daily online customers @ Walmart.ca
One of Canada's largest employers with more than 90,000 associates
Raised and donated more than $400 million to charities
Ranked one of the Canada's top 10 most influential brands
Our Values
At Walmart, we are proud of our unique corporate culture. The reason is simple: it's our values, which have guided and united us from the start.
Service to the Customer
Respect for the Individual
Strive for Excellence
Act with Integrity
Commitment to Diversity
At Walmart Canada, we are committed to developing leaders who are confident and committed to leading inclusively while deputizing associates to serve as Diversity Equity & Inclusion (CDEI) champions.
We are proud of our inclusive work environment that respects and embraces the entire spectrum of differences: sexual orientation, racial, religious, age, gender, sexual orientation, ability, experience, and more
We stive to uncover and dismantle any barriers and biases within core talent processes to ensure unimpeded career advancement and mobility across Walmart Canada
Advocate and drive systemic change to build more inclusive communities across Canada
Vision for the Future
The global CDI Vision is: Everyone Included! By fostering a workplace culture where everyone is – and feels – included, everyone wins. Associates are happier, perform at their best, and in turn, provide better service to our customers.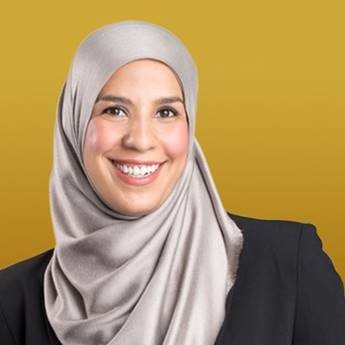 At Walmart Canada, we believe equality is a human right and that every associate brings a unique value and contribution to our culture and the business. We are proud to be launching a national partnership with Pride at Work Canada. Together, we aim to establish best-in-class-workplace initiatives for all LGBTQ2+ associates.
---
Nabeela Ixtabalan
Executive VP, People Division & Corporate Affairs
Walmart Canada